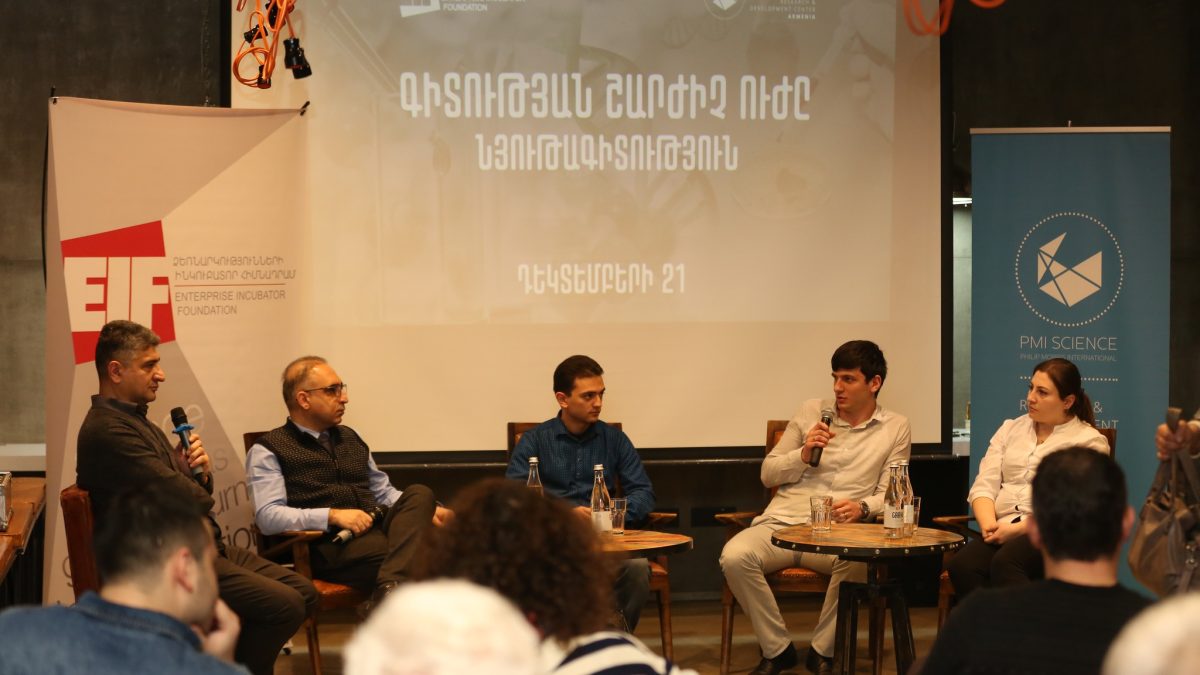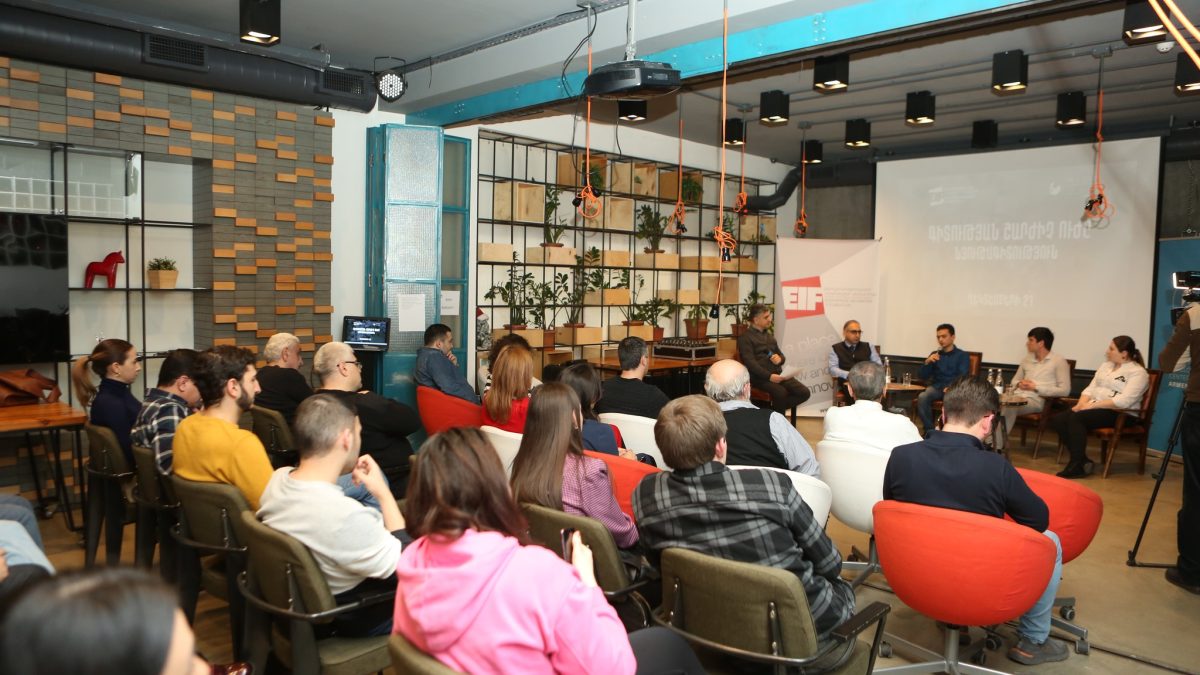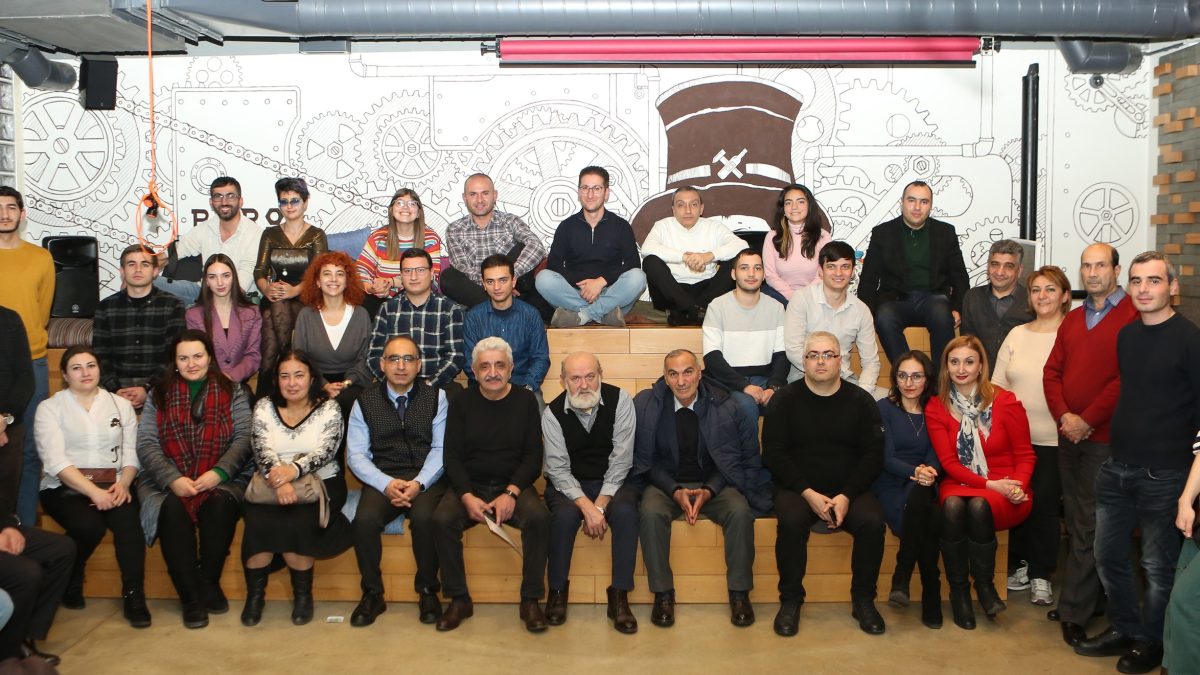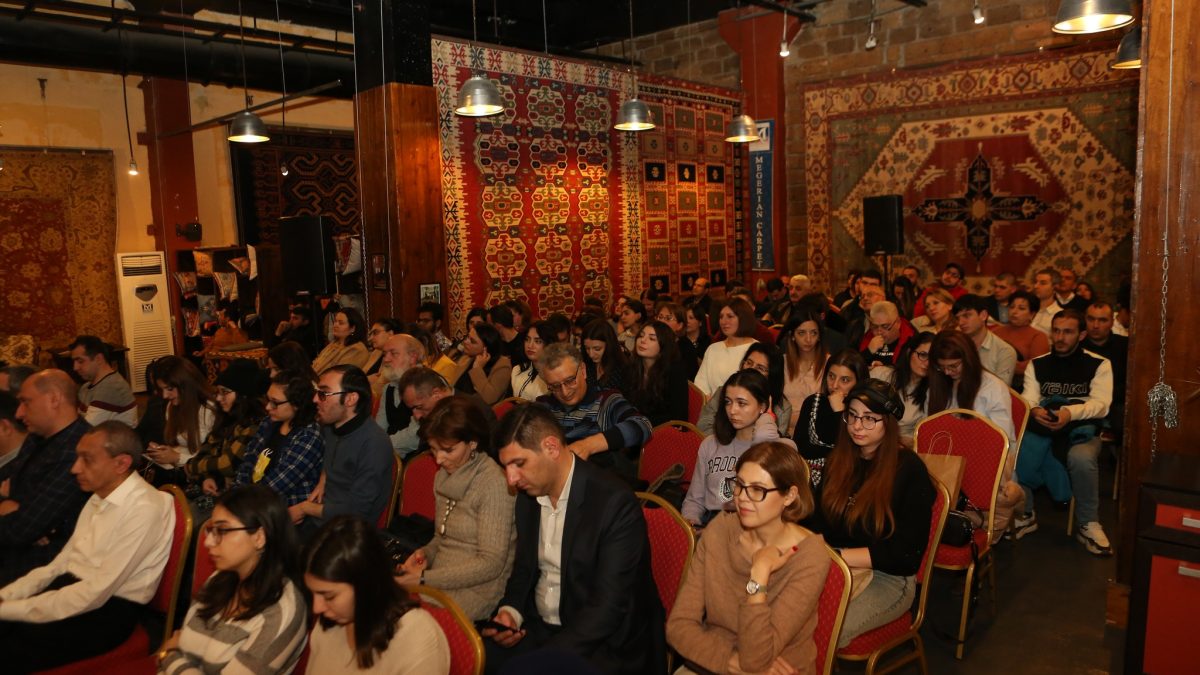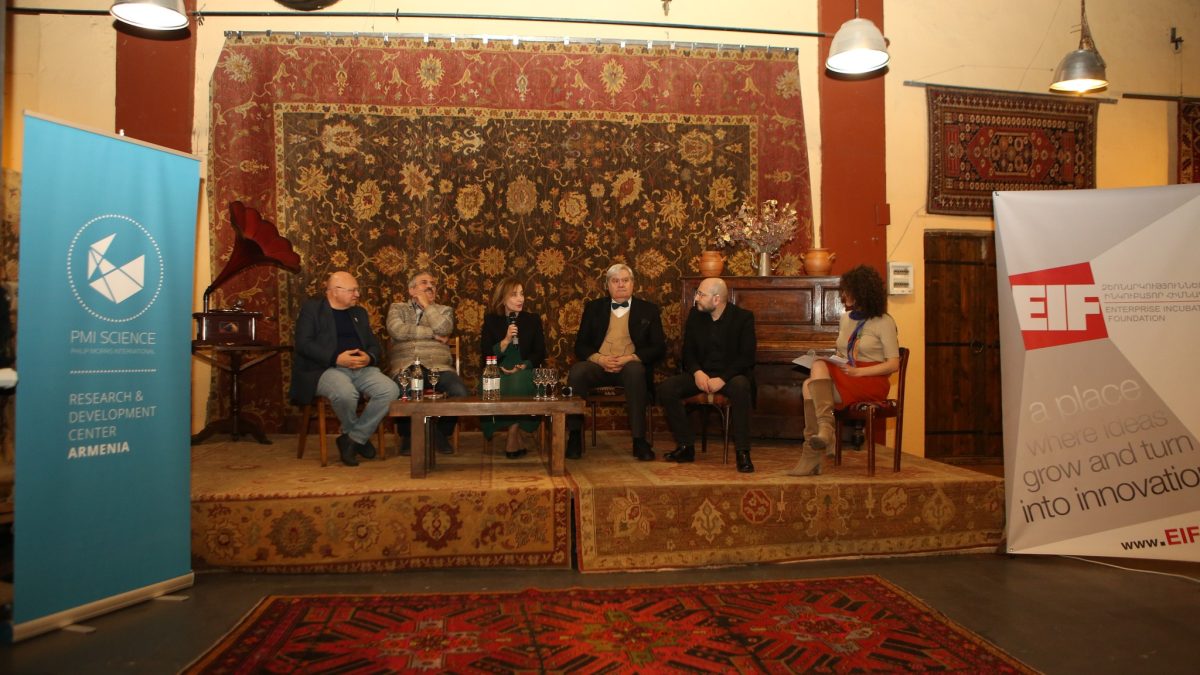 Driving Force of Science: EIF holds events to advance Armenia's science ecosystem
The Enterprise Incubator Foundation consistently works towards advancing the technology and science ecosystems of Armenia. In line with that mission, in December 2022 the EIF held two events with the support of long-time partner PMI Science R&D Center Armenia.
Titled "Driving Force of Science", this series of events gathered more than 165 participants, including 3 special guests.
The first event, held on December 8, focused on interdisciplinarity and kicked off with remarks from PMI Science R&D Center Armenia Manager of Innovation & Alliances Ophelia Sargsyan and EIF Project Manager Lena Badalyan. Ophelia Sargsyan highlighted the purpose of supporting Armenia's science community, noting:
"We do it not out of business interest, but to maintain an active ecosystem and help good specialists stay in their respective scientific fields. PMI Science R&D Center Armenia, as a part of the ecosystem, wants to ensure that it grows."
The event included two major parts: the "Driving Force of Science: Interdisciplinarity" panel discussion and the certificate awarding ceremony.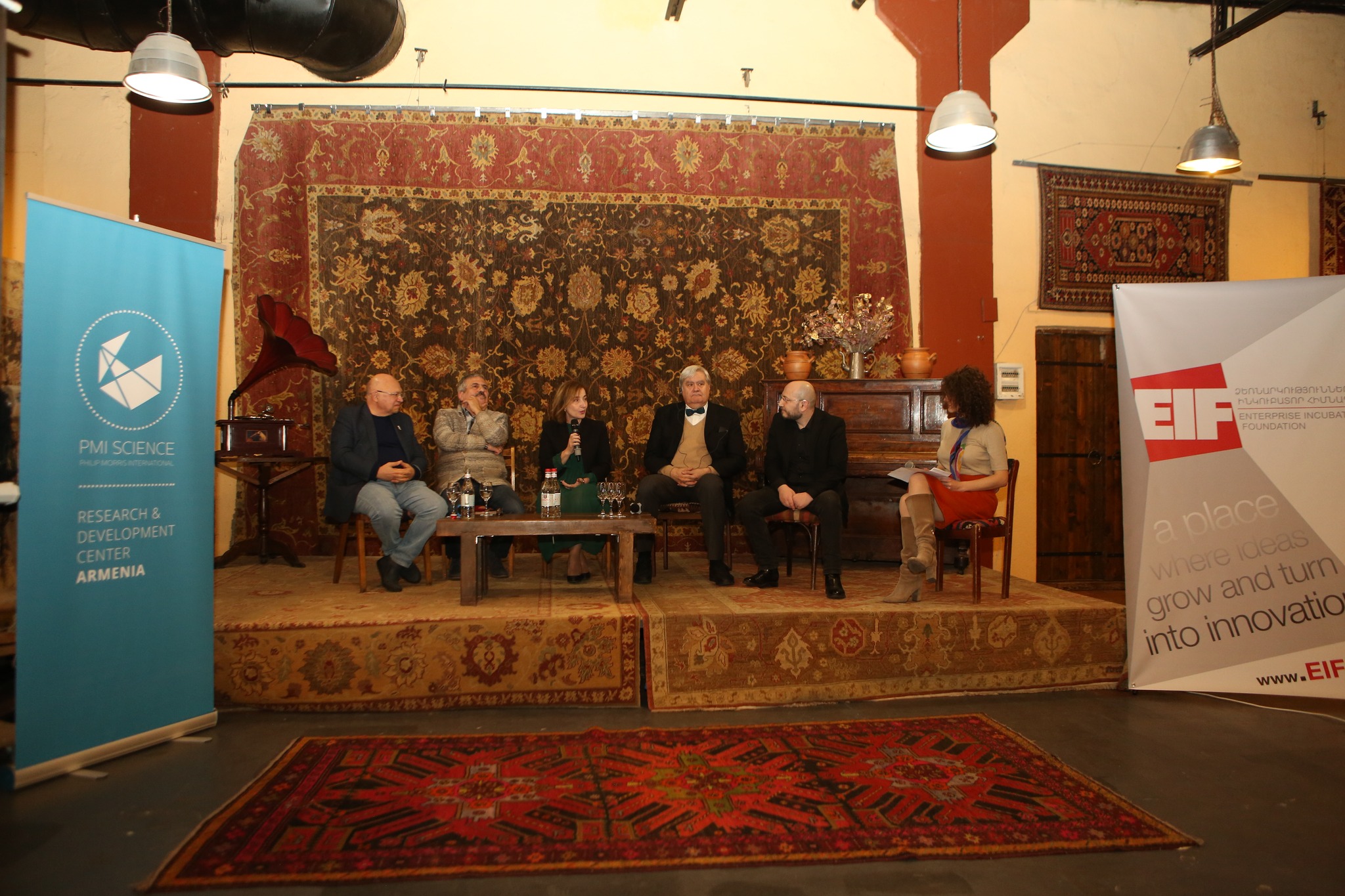 Moderated by EIF Science Incubator Project Manager Arpine Davtyan, the panel discussion was attended by two visiting researchers Alberto Mantovani (Research Director, National Institute of Health, Italy) and Khachatur Julfakyan (CEO and Co-Founder, Scimagine, a scientific company supported by the KAUST Innovation Fund, Netherlands), as well as leading Armenian researchers Edvard Kokanyan (Head, Laboratory of Nonlinear Crystals, Institute for Physical Research NAS RA), Eduard Ambartsoumian (Founding Director, Fertility Center), and Ashkhen Hovhannisyan (Head, Department of Medical Biochemistry and Biotechnology, Russian-Armenian University).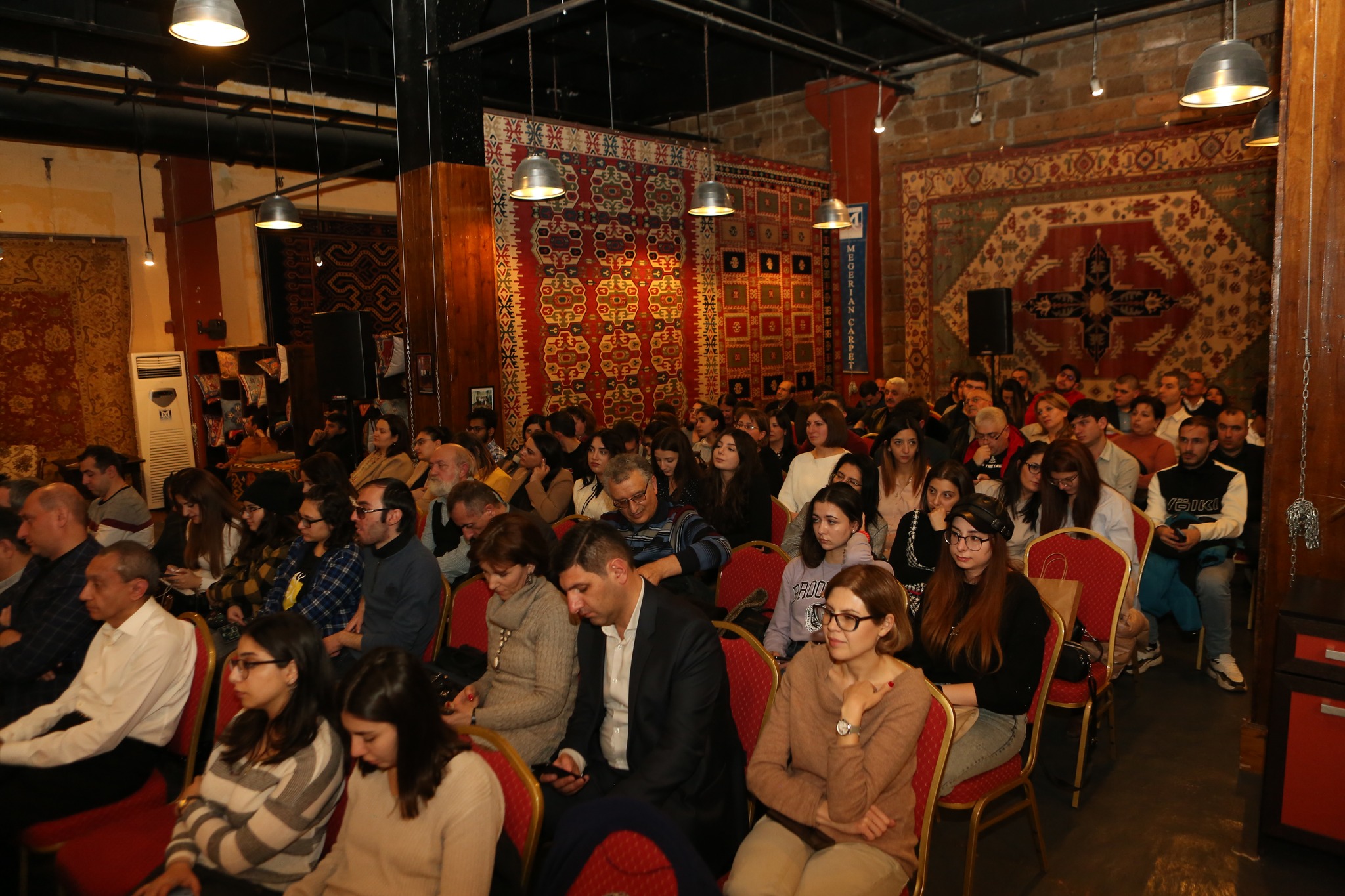 According to Alberto Mantovani, it's important to bring international expertise to Armenia.
"This is my second visit, and I am really impressed by the enthusiasm and the ideas of my Armenian colleagues. Europe has good experience in building policies based on science, and that experience can help Armenia's science community," he said.
According to Dr. Julfakyan, science is finally becoming cool in Armenia. "The evidence to that is the Twitter account of Nobel Prize laureate Ardem Patapoutian and the popularity he now enjoys in Armenia," he said.
"So many young Armenian scientists are inspired by his achievements. It's good to see that they feel encouraged to do science and do it in Armenia, develop the country's science ecosystem and community."
The speakers covered several relevant issues, such as the role of interdisciplinary studies in various scientific fields, and the prospects and challenges of interdisciplinarity.
The certificate awarding ceremony was held for the participants of the 2022 cycles of PhD Support Program and Faculty Research Funding Program, who were selected to receive funding for their research projects. The EIF implements these programs with the support of PMI Science R&D Center Armenia.
The second event of the series, held on December 21, was dedicated to Materials Science. It was structured similarly to the first event, as PMI Science R&D Center Armenia Manager of Innovation & Alliances Ophelia Sargsyan and EIF Project Manager Tigran Harutyunyan greeted the attendees with opening remarks.
Then, it was time for the "Driving Force of Science: Materials Science" panel discussion, moderated by EIF Science Incubator Expert, Head of the Chair of Applied Electrodynamics and Modeling of YSU, Professor Arsen Babajanyan. The panel discussion had 4 speakers: the visiting researcher Samad Khaksar (Head of the Department of Medical Chemistry, University of Georgia, Georgia), as well as beneficiaries of the 2021 and 2022 cycles of the PhD Support Program Areg Hunanyan (Yerevan State University), Davit Hambaryan (Yerevan State University), and Narine Amirkhanyan (A.B. Nalbandyan Institute of Chemical Physics NAS RA).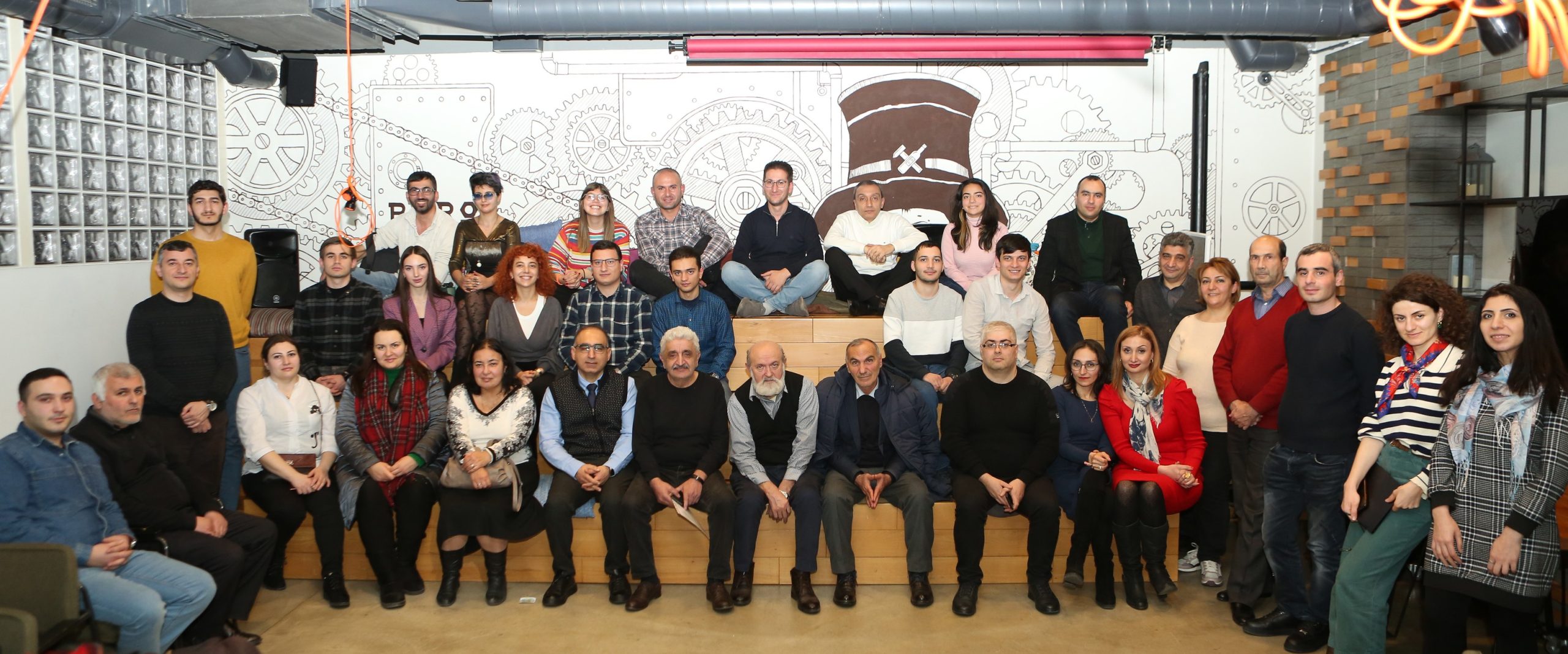 "I am very impressed by what I've seen from Materials Science researchers in Armenia. I believe that thanks to the work of young scientists, Armenia's research community will mark big achievements in this field," noted Dr. Khaksar.
The speakers discussed Materials Science from the point of view of its role in other fields, as well as the prospects and challenges of its development in Armenia.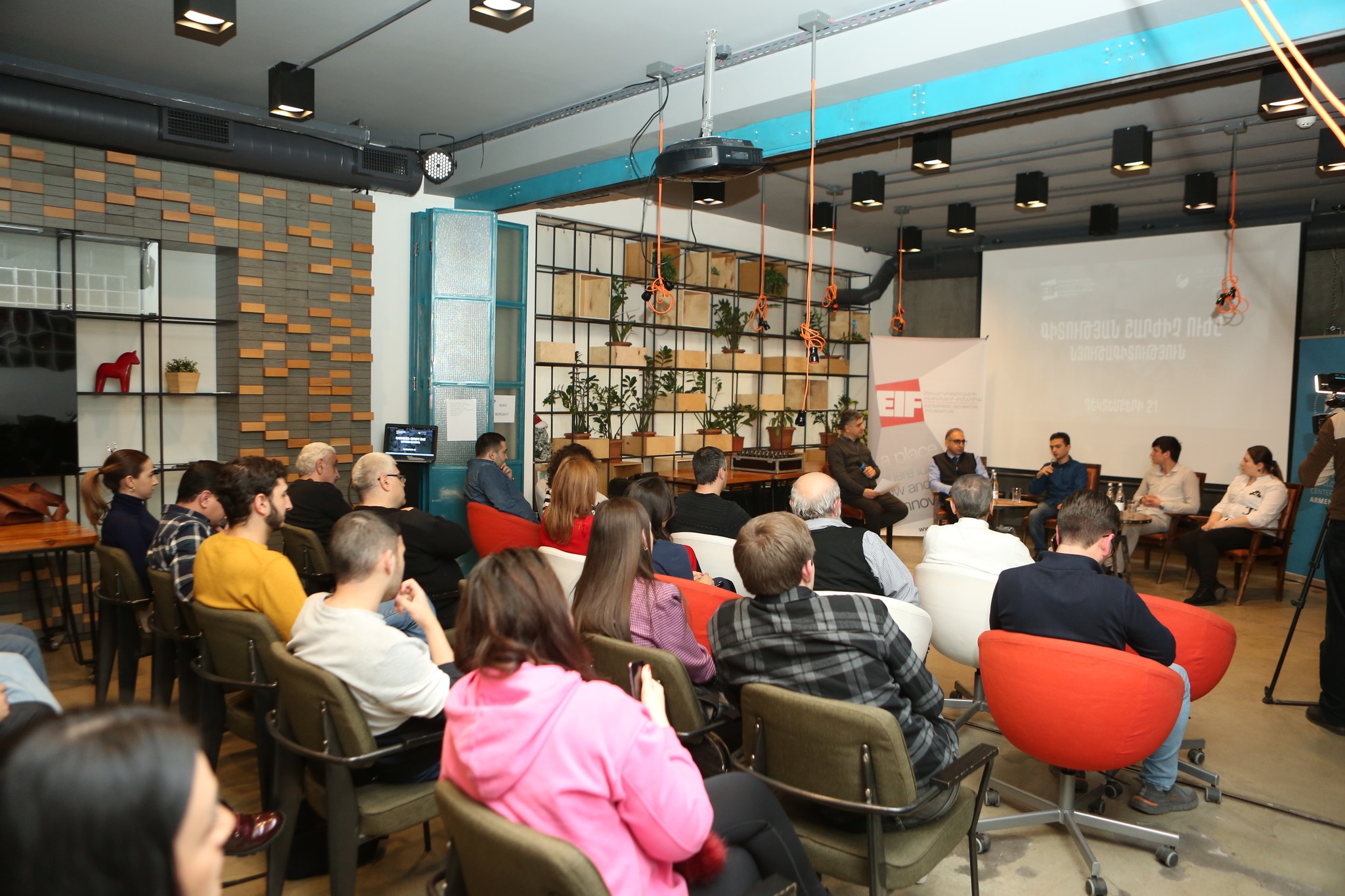 A participant of the event series and one of the 10 beneficiaries of the PhD Support Program, Hayk Gasparyan believes that these initiatives create great opportunities for Armenian scientists.
"Thanks to the support from the EIF and PMI Science R&D Center Armenia, young scientists, and researchers can focus exclusively on scientific activities," he said.
This series of events has provided a great platform for Armenia's science community to meet and exchange knowledge and opinions. "The Driving Force of Science" series is also an opportunity to strengthen collaboration between different scientific disciplines in Armenia as well as facilitate the continuous building of networks between Armenian scientists and their colleagues abroad.