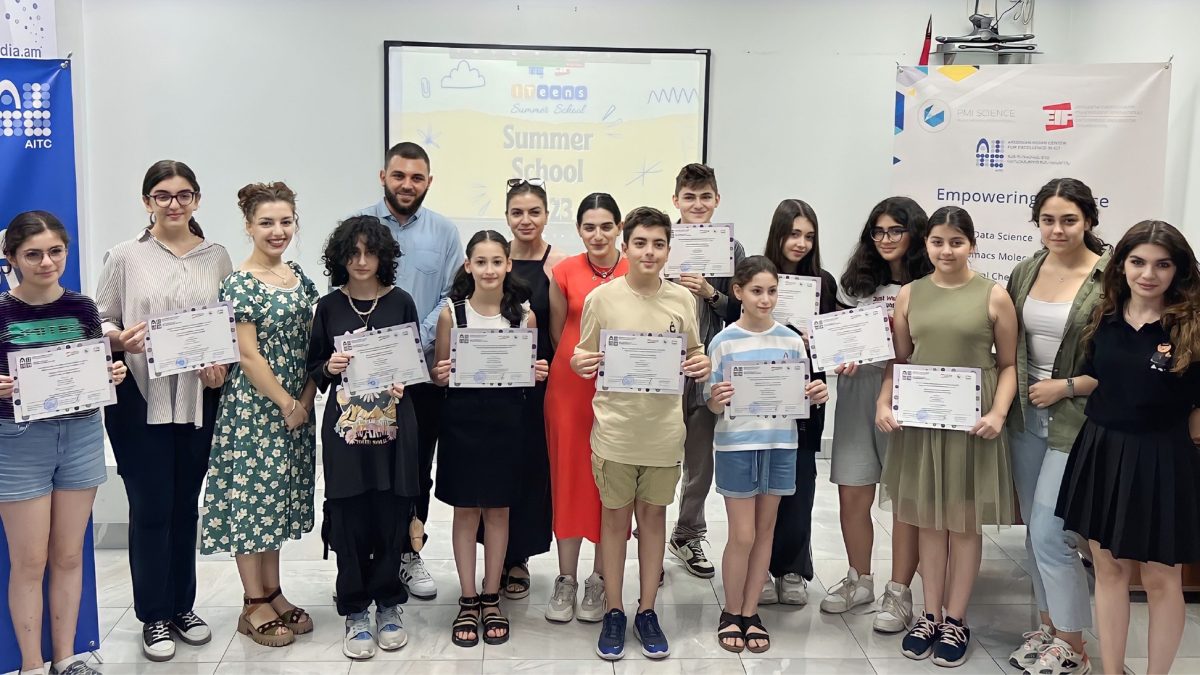 AITC's summer school teaches kids and teens IT skills
In the modern days, mastering technological knowledge from a young age is essential for easy career orientation and, in general, fulfilling one's proper place in society.
That is why, among its multi-format courses, the Armenian-Indian ICT Center of Excellence of the Enterprise Incubator Foundation has conducted many educational programs for children and teens since its creation. It also includes the Summer School program, during which participants gain IT skills and tackle various challenging tasks. The Summer school is a place of motivation for those young people, where they come with great enthusiasm.
As in the previous year, the AITC held two summer schools in 2023. The first one kicked off on June 19, and taught two one-month courses:
Coding for Kids (for students aged 8-11), which includes lessons on Code org, Code monkey, Scratch, K turtle,
Web for Teens (for students aged 12-16), which includes lessons on HTML, CSS, website development.
In addition to the basics, the students will also learn soft skills: marketing, business strategy, TRIZ, Canva, video editor, startup pitching, cyber security, Unity, and quick typing, among others. The courses also include a visit to an IT company, which is an excellent opportunity for young students to interact with professionals and ask any questions they have about the industry and a career in IT.
Not only are the participants pleased with the summer school, but so are their parents.
"Every day was full of news for our children. It was a great investment to spend the summer days productively and efficiently, " Gayane Gevorgyan stated.
During the courses, the students will acquire new skills and become familiar with what a job in IT actually means. This will make it easier for them to decide whether to work in IT. The course instructors, naturally, strongly encourage the kids to learn and give advice on further IT education. For instance, this year, a summer school student Vrezh Gevorgyan, who attended the Coding for Kids course in 2022, joined the Web for Teens course.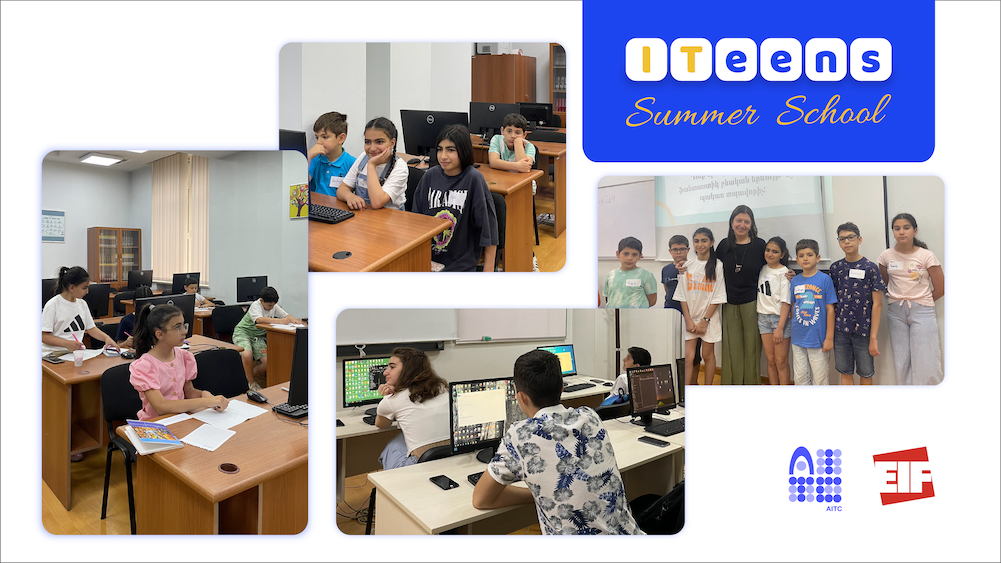 The second summer school of 2023 started on July 6 and taught the Graphic Design for Teens course, where the students learned Adobe Photoshop and Adobe Illustrator.
The AITC has held summer schools for ten years. Many of the summer school students, encouraged by their experience in the school, then attended long-term classes organized at the AITC. The enthusiasm and joy that the young generation demonstrates towards education, particularly tech education, is an inspiration. It is also of practical importance, as the students who choose a career in IT will have quality early training thanks to summer school. This way, Armenia will have plenty of good specialists in the future.
The Armenian-Indian Center of Excellence in ICT (AITC), established in 2011, is a joint project of the Government of the Republic of Armenia and the Government of India, implemented by the Enterprise Incubator Foundation (EIF) (Armenia) and the C-DAC Center (India).
The center is located at Yerevan State University and organizes short-term and long-term courses for adults and children.