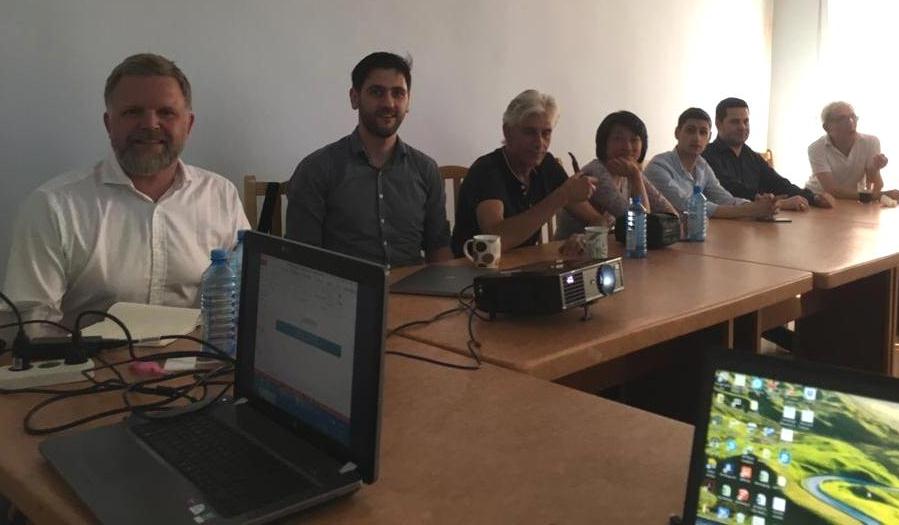 IMG grantee Soraytec on making to the #SET100 startup list and technology updates
IMG grantee (2018) Soraytec made to the #SET100 list of 2019 Startup Energy Transition, out of 450 startups from 80 countries. 
The startup presents solution called Smart Metering System for Power Distribution Networks, which is the first in line meter for medium voltage levels, that is capable of measuring voltages of up to 24 kV and currents of up to 1000A, all in one device. The technology can dramatically improve operations of electricity networks contributing to reduction of energy losses, improving power quality, reducing aging rate of electricity distribution equipment, etc.
The solution has recently passed the local standards in Armenia and received GOST certificate. According to Soraytec representative Armen Sargsyan, this was the main target for the team in the scope of the program.
"With GOST certification we are able to move from the R&D stage to commercial sales in Armenia and CIS countries," he explained.
In the recent months the startup made a lot of improvements related to the product design and features.
"With the new design of the device, we have also added new features which created extra values to our offering," Armen Sargsyan informed.
In addition, Soraytec has successfully passed all required safety tests (Environment, Mechanical, High voltage, Accuracy) to make sure that it is ready for commercialization of Soraytec Smart Metering system (SSMS).
Soraytec is the first sensor which can truly measure the reactive power at medium voltage levels without the need of an instrument transformer. This enables to accurately measure power, energy and power quality parameters for improving both grid operations and tariff metering. 
IMG Grantee Soraytec: We are already in contact with multiple entities in the European market