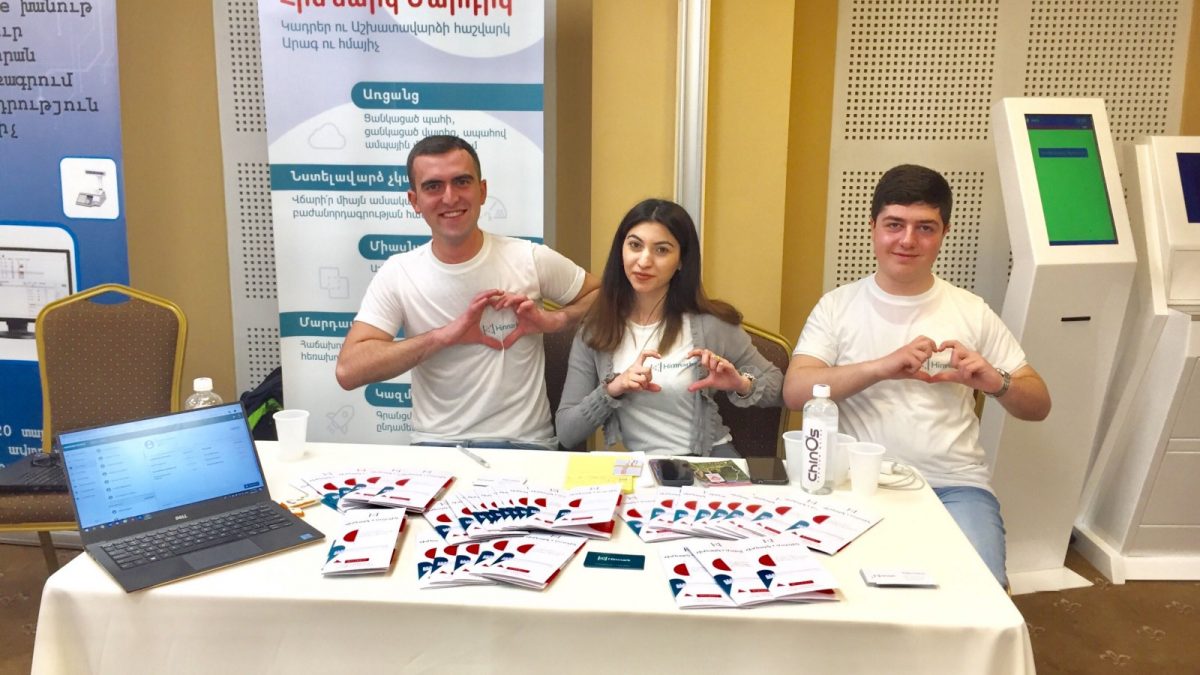 IMG Grantee Himnark adds new features to its platform
Himnark online platform which has received IMG grant in 2018, introduced changes and improvements made on the platform.
The platform that automates management of labor contracts and calculation of salaries, was launched in October 2017. The company has a team of 10+ people working in Stepanakert, Vanadzor and Yerevan.
Himnark is equipped with an employee self-service application allowing employees to get access to their salary calculation, see available vacation days, apply for vacations and in general make communication between HR & Accounting and employees seamless, effective and convenient. As a cloud solution, the platform allows access from anywhere.
Himnark co-founder Ruben Osipyan talked about recent changes on the platform.
Payroll, Benefits & Taxes
According to Ruben, companies now can provide loans to employees with unbelievable simplicity and speed.
"Just enter the loan amount and term and Himnark People will do the rest. The request for this functionality was made by our customer — Instigate Mobile. It is very important functionality, widely used by tech companies," Ruben notes.
HR paperwork
With the update, employees and admin teams will not spend extra effort for getting salary certificates. The template is editable and every user can adapt it to its needs.
Himnark People supports editing the pre-loaded templates like labor contract, vacation and other HR related paperwork as well.
IMG Grantee Himnark: The grant made us more attractive for investments
Loan for the employee
Himnark users are now able to generate a detailed statement showing payroll transactions registered for a particular employee in a given period of time. Ruben explains, that this helps to see employee's all payments, incomes and deductions for a selected period of time.
***
Ruben informs that the platform now has an automated data back-up mechanism setup making sure all customer data is kept safe and not lost in case of emergency.
In addition, now companies see and export the report of unused vacation days and day-offs. This enables companies to manage risks.
Since 2017 "Support to SME Development in Armenia" (EU-SMEDA) project, which is co-funded by the European Union and the German Federal Ministry for Economic Cooperation and Development (BMZ) and implemented by GIZ PSD SC Regional Programme, in cooperation with Enterprise Incubator Foundation (EIF), has been supporting Armenian startups with two grant competitions.
Being a part of the EU4Business and EU4Innovation Initiatives, EU-SMEDA provides 2 types of grants: Innovation Matching Grant (IMG) and Science and Technology Entrepreneurship (STEP).