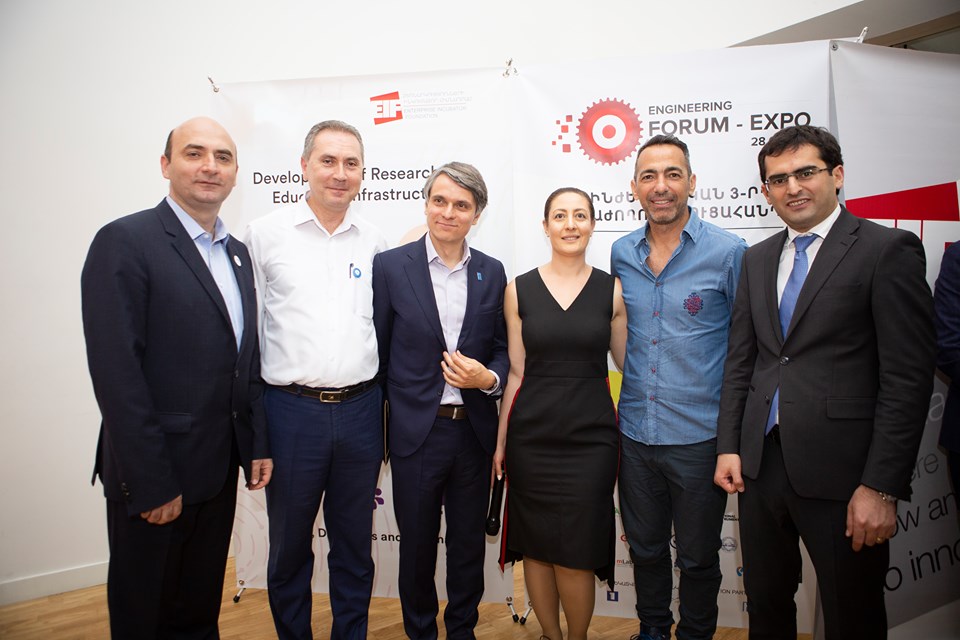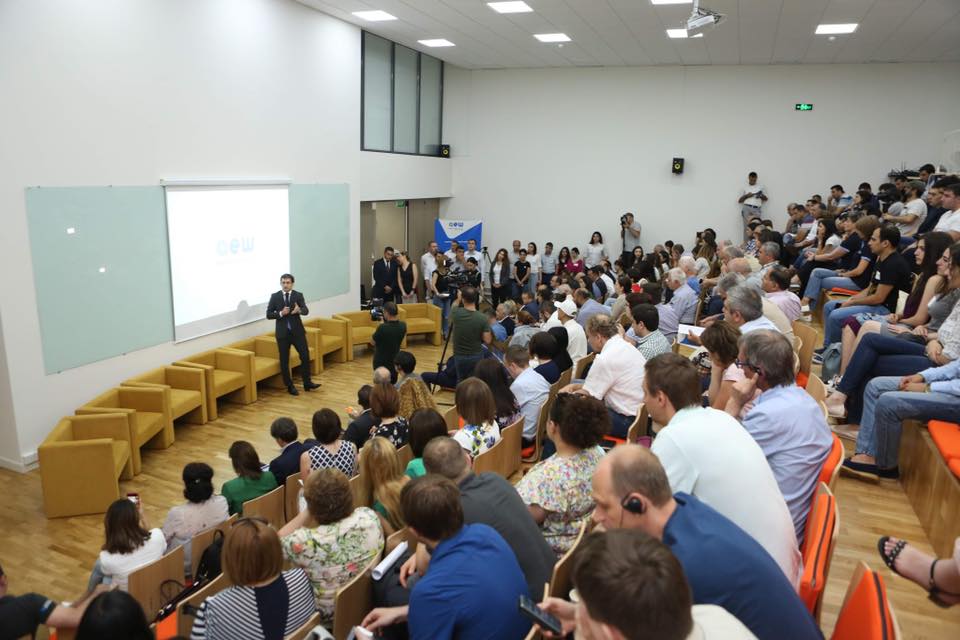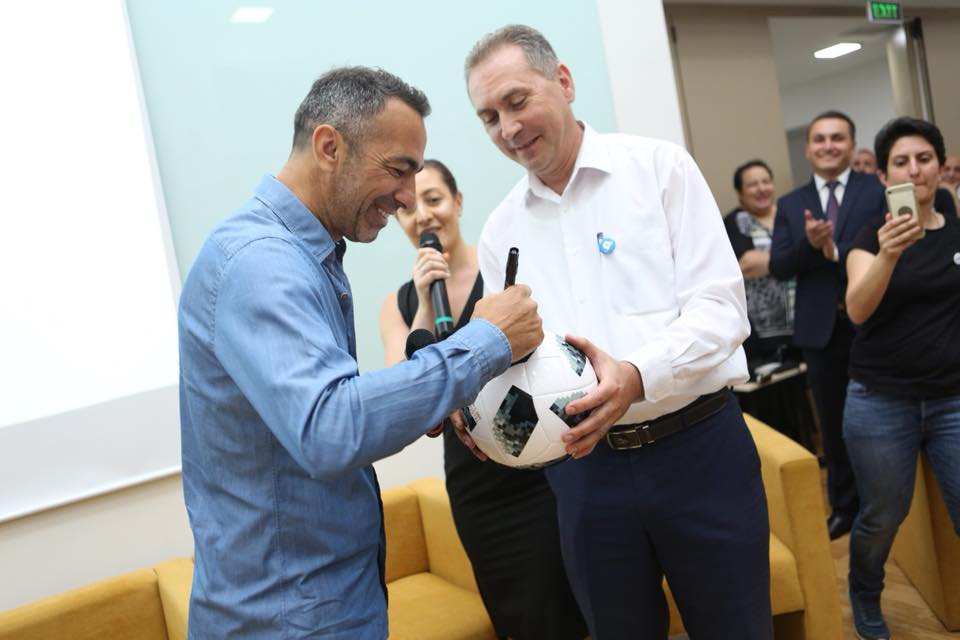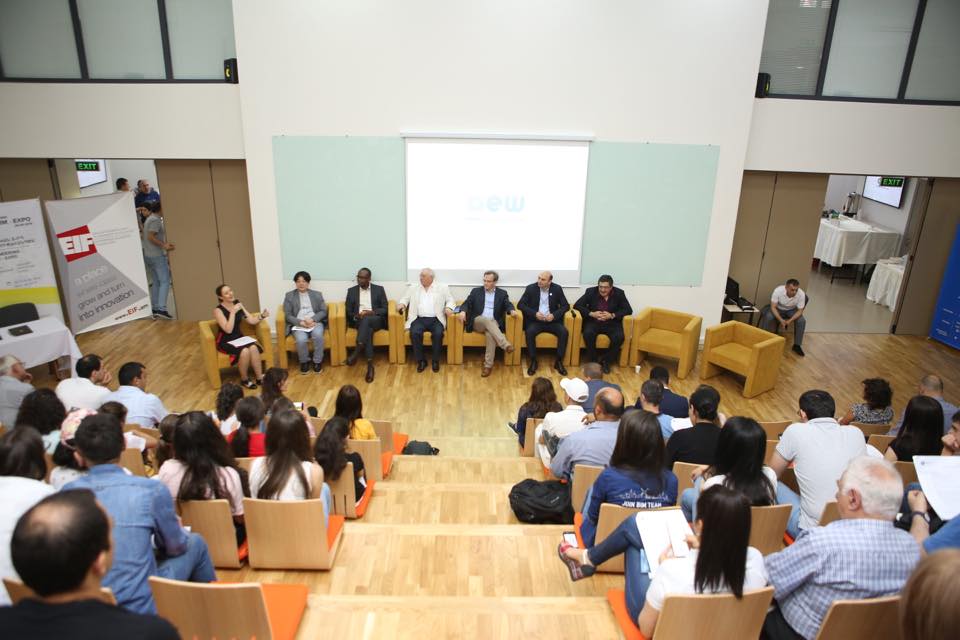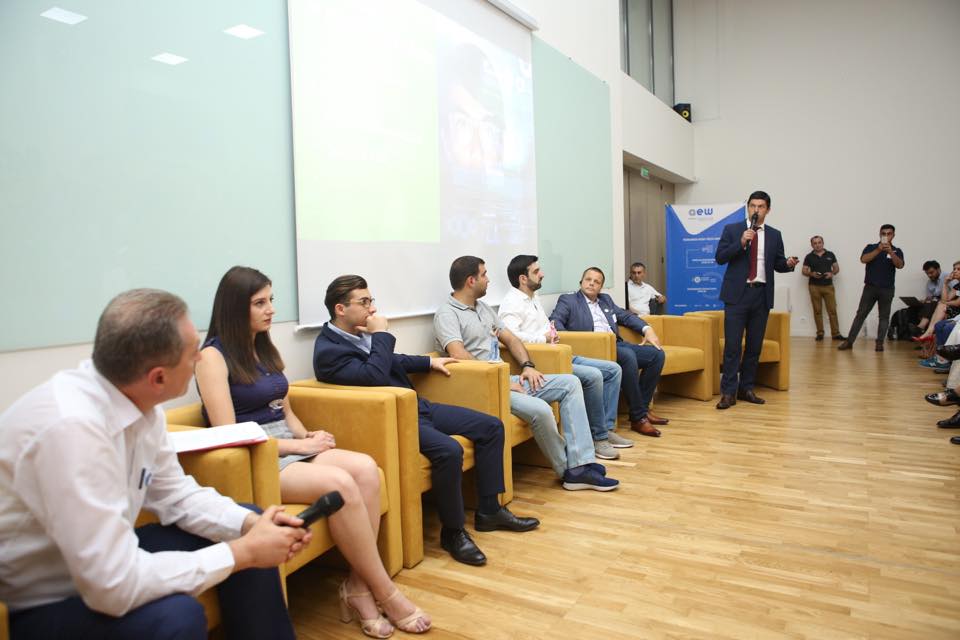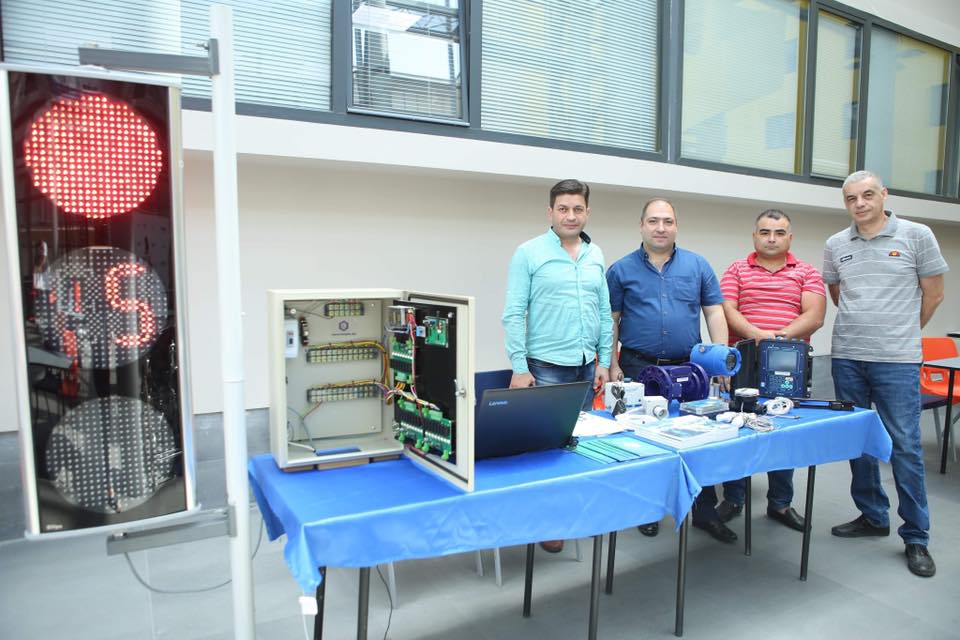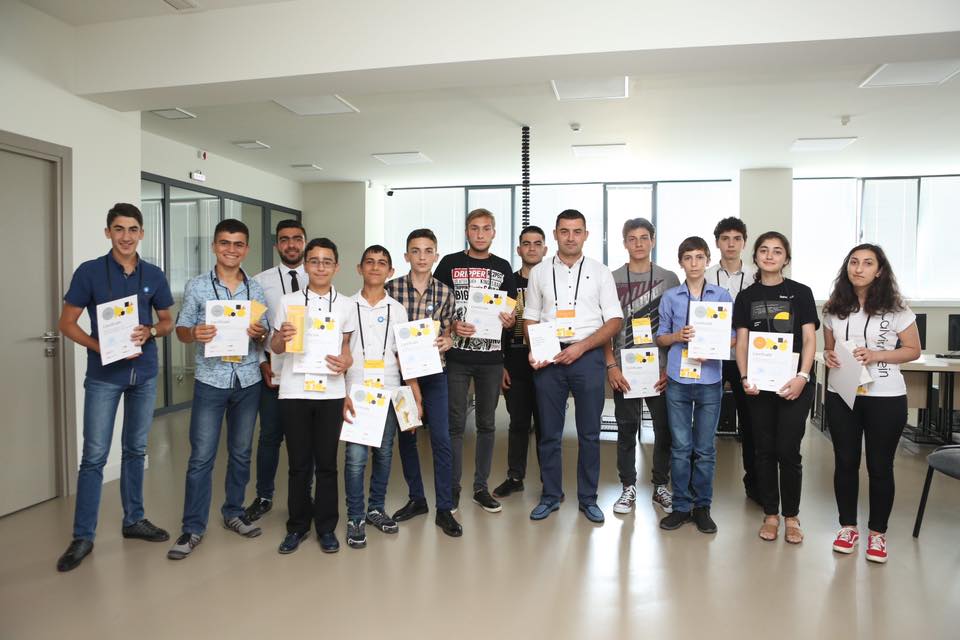 "Armenia Engineering Week": Engineering forum-expo held in Vanadzor
Today, the series of events of the "Armenia Engineering Week" was summed up in Vanadzor Technology Center where Vanadzor Engineering forum-expo has been held for the third time by the initiative of the Government of Armenia, Enterprise Incubator Foundation and Engineering Association.
Welcome speeches were delivered by Hakob Arshakyan, Minister of High-Tech Industry of Armenia, Andrey Ghukasyan, Governor of Lori region and Dmitry Maryasin, Resident Representative of UNDP.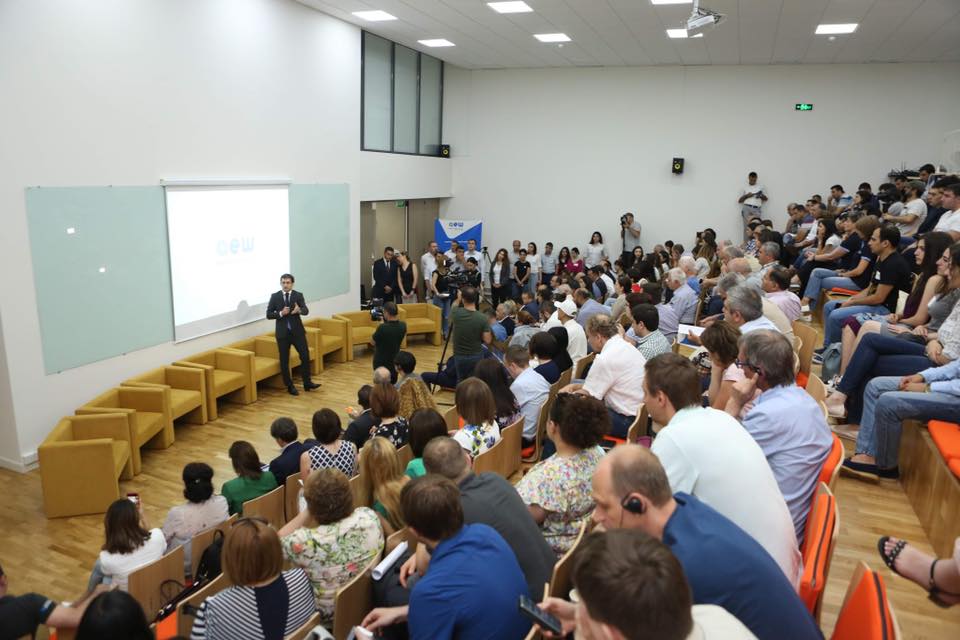 Football legend and world champion Youri Djorkaeff was the special guest of the event.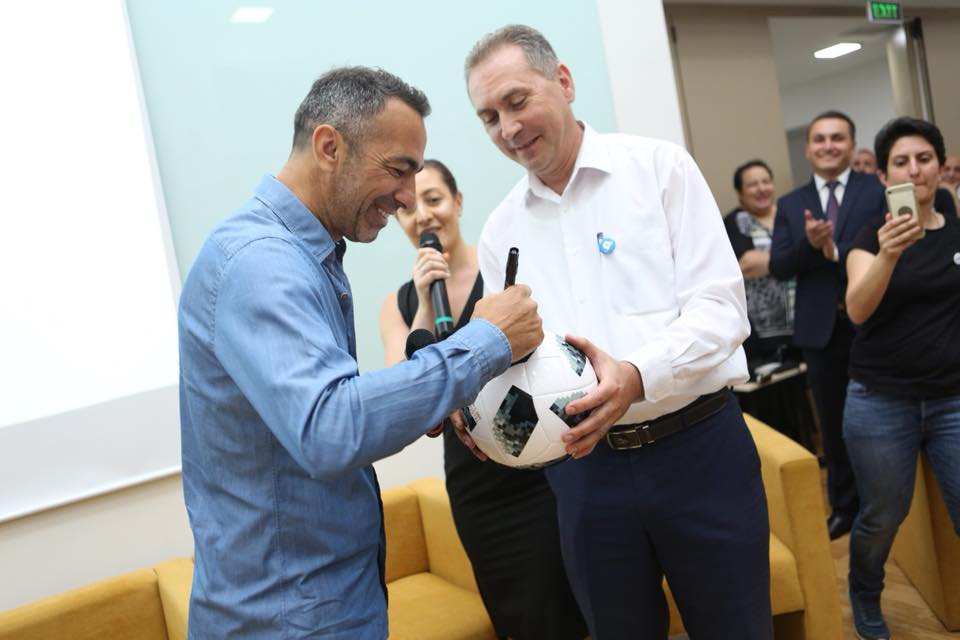 Vanadzor Engineering forum-expo consisted of 3 panel discussions.
The first panel discussion called "Shaping the high-tech future in Armenia" united speakers from Armenia and abroad to talk about the opportunities of engineering future of the country.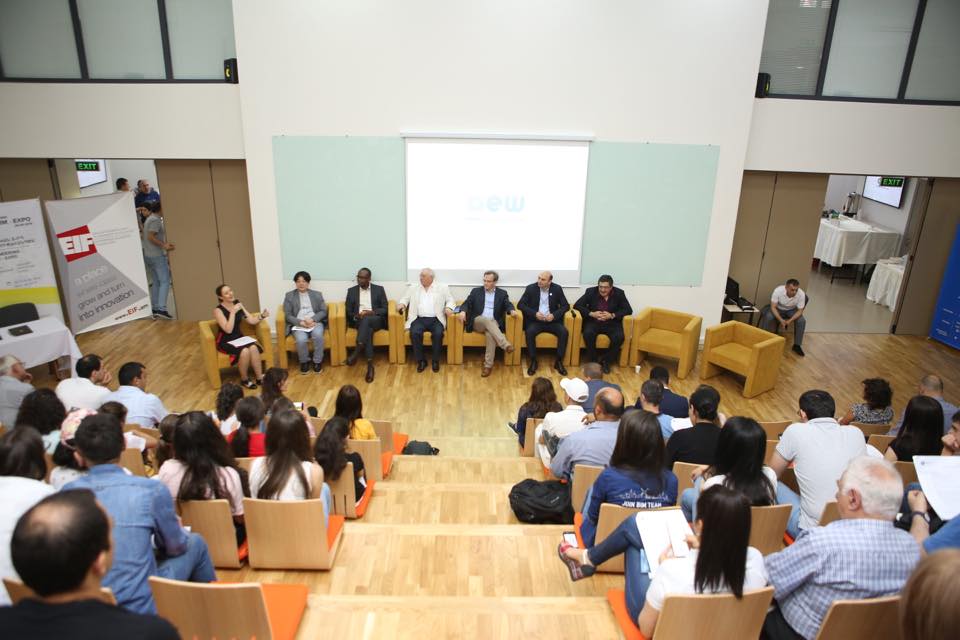 Dmitry Mariyasin (Resident Representative of UNDP), Almoustapha Amadou Cisse (Acting Director of Publication, Conference, Knowledge Management, ICT & Innovation Division of UN ECA), Filip Tack (Global Head Strategic Alliances, Philip Morris International), Jean-Marc Lavest (Rector of French University in Armenia), Heechun Kim (Associate Fellow of Department of Telecommunications & Spectrum Research, Korea Information Society Development Institute), Ruben Aghgashyan (Vice-rector, National Polytechnic University of Armenia), Aram Salatian (Engineering Association) and Bagrat Yengibaryan (Director of Enterprise Incubator Foundation) took part in the panel. 
The next panel was dedicated to the business and investment attractiveness of the city of Vanadzor.
The aim was to highlight that significant technological developments happen also in every marz of Armenia. The main cohort of participants were people who own technological businesses in Vanadzor, as well as those who have such willingness to launch a business.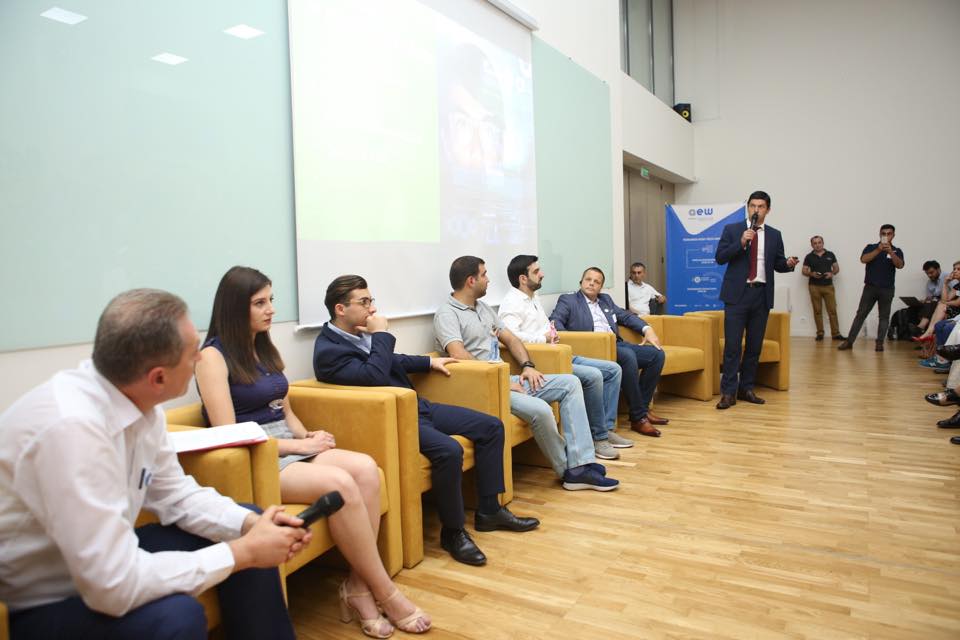 The panel involved Petr Manin (AutoDesk), Laurens Liket (ICN Group BV), Nerses Poghosyan (ONEX RF Inc.),   Suren Abrahamyan (Osensus Armenia), Sveta Jaghacpanyan (High Tech Gateway), Yuri Virabyan (OmniCode).
The last panel called "Armenia Engineering Week 2019 Summary & Conclusion", discussed the results of the series of events with the participation of experts and representatives of public and private sectors. Andranik Meliqsetyan (National Instruments), Gurgen Mardoyan (YEA Engineering), Mariam Davtyan (PMI R&D Armenia), Ruben Simonyan (National Instruments), Arsen Arustamyan (National Instruments), Amalya Mkhitaryan (National Polytechnic University of Armenia), Amalya Yeghoyan (Enterprise Incubator Foundation) participated in the panel.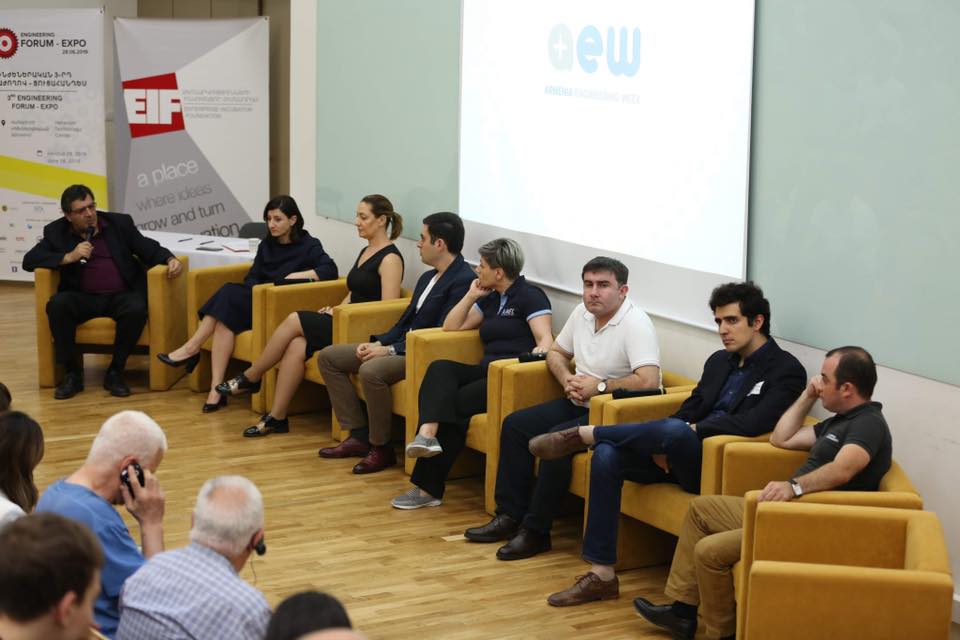 In parallel, Engineering solutions expo has been held, where engineering companies operating in different marzes showcased their work.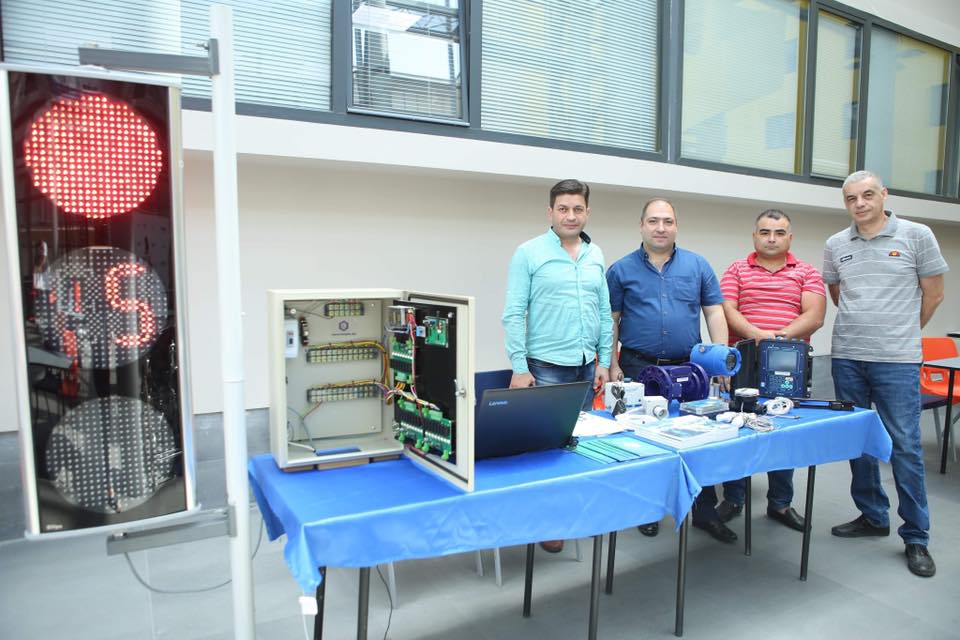 Another highlight was the signing of a Memorandum of Understanding between the Engineering Association and the International Association of Space Activities Participants.
In addition, EIF granted certificates in the framework of projects with 3 partners. Certificates were awarded to the graduates of the following projects: Enterprise Incubator Foundation & Yandex Academy joint project, the "System Engineering" Master's degree pilot project and the trained informatics teachers of Vanadzor Technology Center.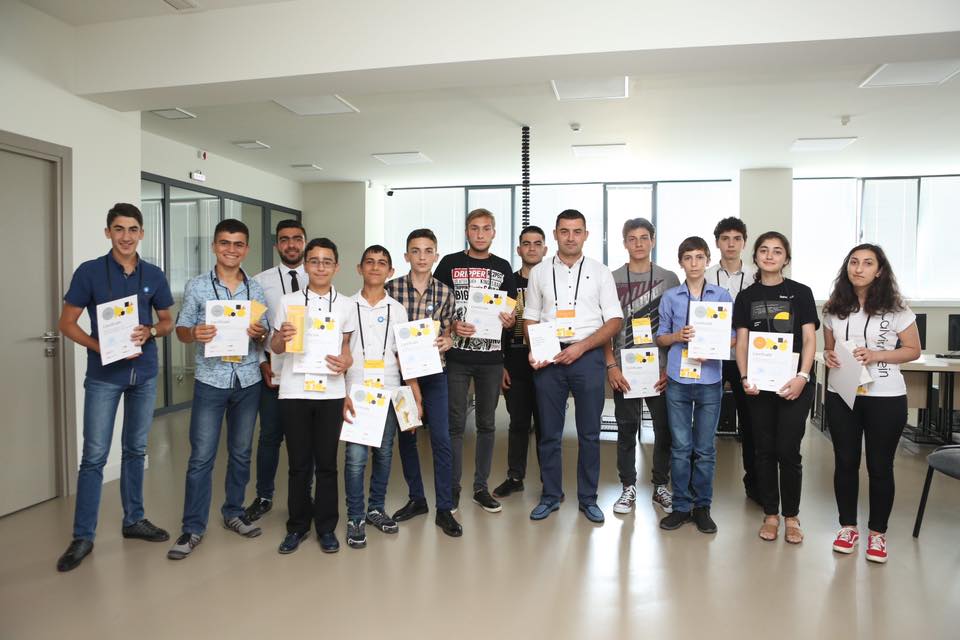 Famous rock group Bambir concluded the week with an open-air rock concert at the Vanadzor Technology Center Open space Amphitheater.
Engineering forum-expo is organized in partnership with Vanadzor Technology Center (VTC), YEA Engineering, PMI Science/ Philip Morris Armenia, Engineering City (EC), National Instruments (NI), Innovative Solutions and Technologies Center Armenia (ISTC), Gyumri Technology Center (GTC), Gyumri Information Technologies Center (GITC), Armenian-Indian Center for Excellence in ICT (AITC), Regional Mobile Application Laboratory for ECA (mLab ECA), National Polytechnic University of Armenia (NPUA), Armenian National Engineering Laboratories (ANEL), Microsoft Innovation Center (MIC), Rostelecom Armenia, Prime.