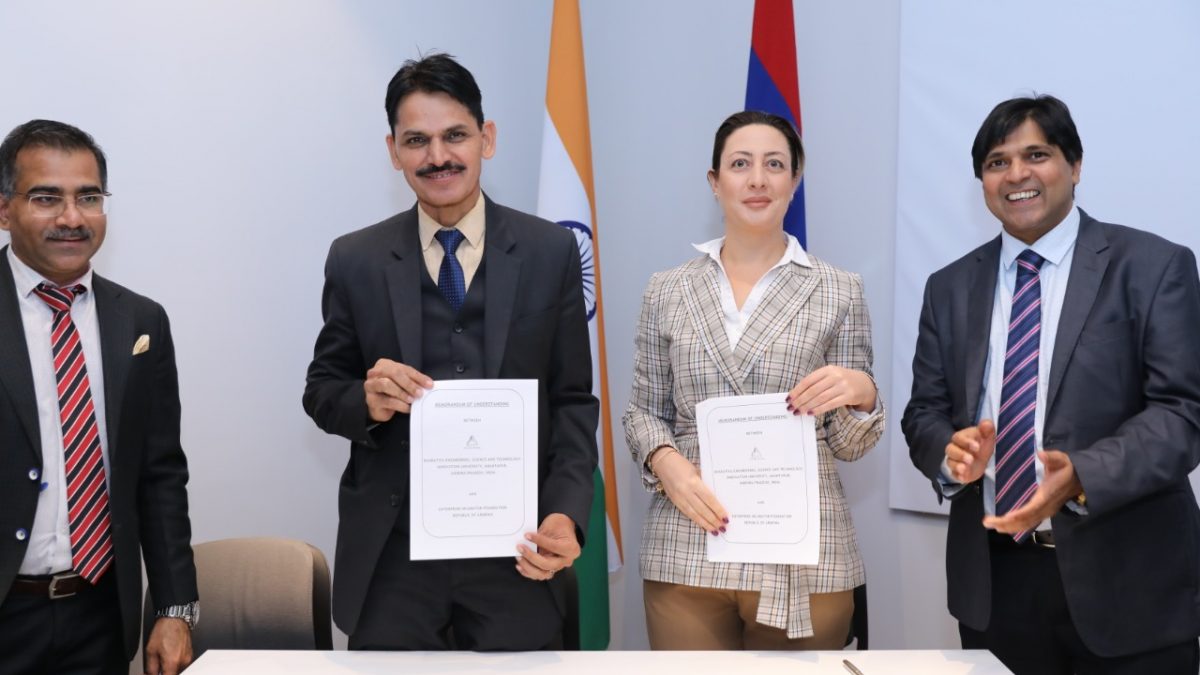 Armenia and India to deepen cooperation in technology sphere 
On October 21, during the Armenia-India business cooperation forum, India trade delegation and Enterprise Incubator Foundation (EIF) have signed two memorandums in order to foster cooperation in the technological field between the two countries. 
Indian ambassador to Armenia H.E. Mr. Kishan Dan Dewal was present during the signing.
The first memorandum was signed with Bharatiya Engineering Science and Technology Innovation University. In the scope of collaboration, the sides will cooperate in digital and tech spheres, organize the exchange of scientific and educational programs.
The second one was signed with India's AUTO ELECTRIC MOBILITY PVT LTD organization. In the scope of it, the sides will organize educational exchange programs and symposiums. As a result, the research projects of electric vehicles created in India will be conducted in Engineering City with the support of Enterprise Incubator Foundation. The joint activities will foster the creation of self-driving electric cars.  
During the business forum, the Armenian and Indian speakers represented the achievements of both countries and further cooperation possibilities.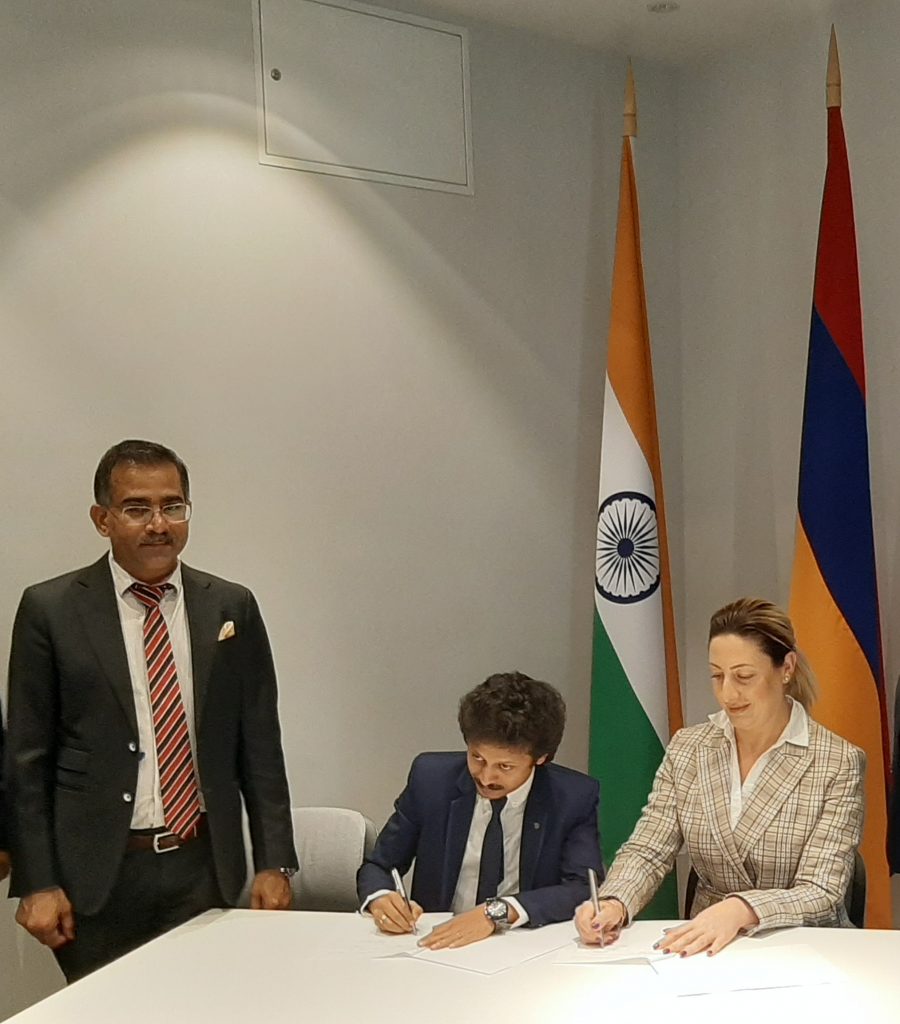 Business Development Manager of Enterprise Incubator Foundation (EIF) Amalya Yeghoyan in her speech represented the Armenian tech, science and engineering ecosystem developments and talked about the success and development vision of AITC.
The Indian delegation led by president Asif Iqbal is in Armenia by invitation of Armenian President Armen Sargsyan.
The delegation also paid a visit to the Engineering City where they got acquainted with the activities of EIF and have been introduced to the programs in high-tech industry.  
Tags In