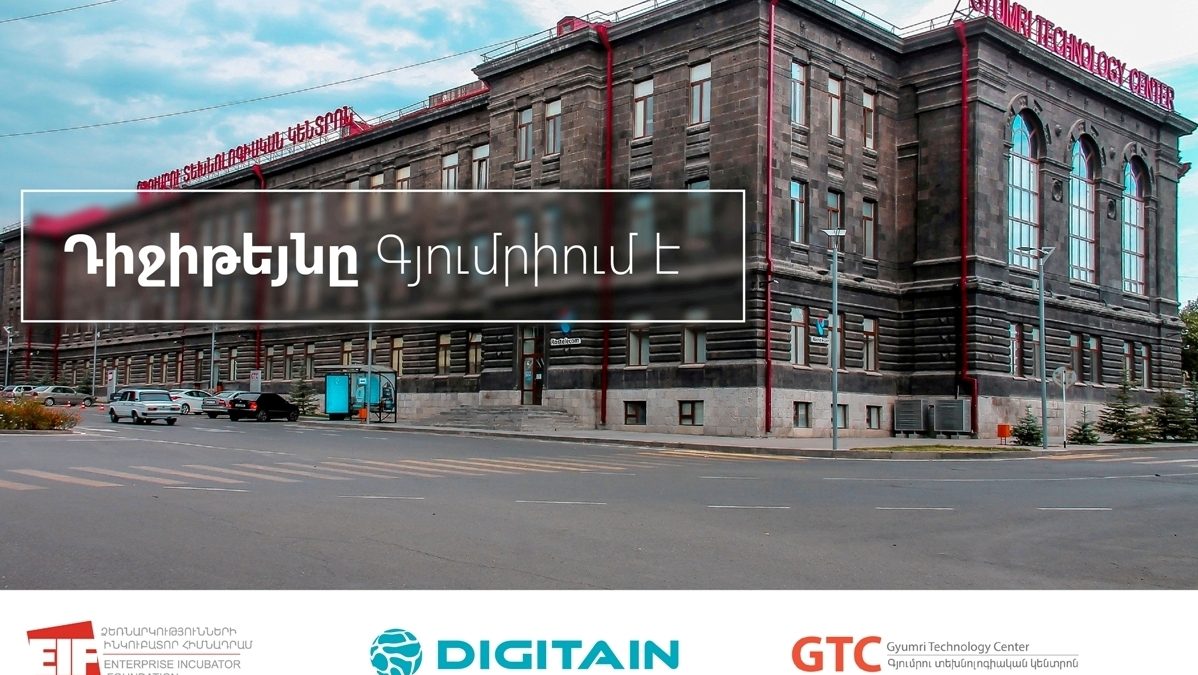 Digitain selects Gyumri Technology Center as a venue for its new regional office
Gyumri Technology Center, the largest technology incubator in the region, continues to attract large-scale technological companies. The latest successful case is Digitain, a leading software company, which has chosen GTC as the venue for its new office in Gyumri. 
Digitain is a privately held software development company creating optimal and user-friendly solutions for businesses with more than 1700 employees and 75+ partners from all over the world. As a planned step towards the company's business growth strategy, the expansion of Digitain to Gyumri is directed towards stimulating the ICT growth and development in the region, jointly with GTC.
Enterprise Incubator Foundation's regional project coordinator Amalya Yeghoyan emphasizes that the expansion of the company in Gyumri is more than just cultivating the job market in the city. It is important to mention that the company has started hiring talented candidates of any level, straight from the stage of its presence. This remarks Digitain's joint force with Gyumri Technology Center for training new professionals and helping them acquire necessary skills.
At this moment, there are 6 new employees from the Shirak region waiting to undergo Quality & Communication training. All estimated 10 employees are awaiting the start of the journey upon the end of the coronavirus pandemic.  
According to the company representatives, Digitain is dedicated to further increase its outstanding level of customer support services. In addition to that, the company has plans to further extend software engineering services in both Shirak and other regions. 
Currently, Gyumri is in the spectrum of the technological boom. With this step, Digitain along with Enterprise Incubator Foundation encourages Yerevan-based companies to open regional branches in the regions, therefore supporting the local tech ecosystem. Such steps do not only contribute to the economic and social development in the region but also strengthen the local workforce and stop migration. 
Gyumri Technology Center was established in 2013 by the Enterprise Incubator Foundation, the RA Government and the World Bank. Currently, more than 25 tech companies operate in the center, with 200+ working professionals and more than 150 international clients.