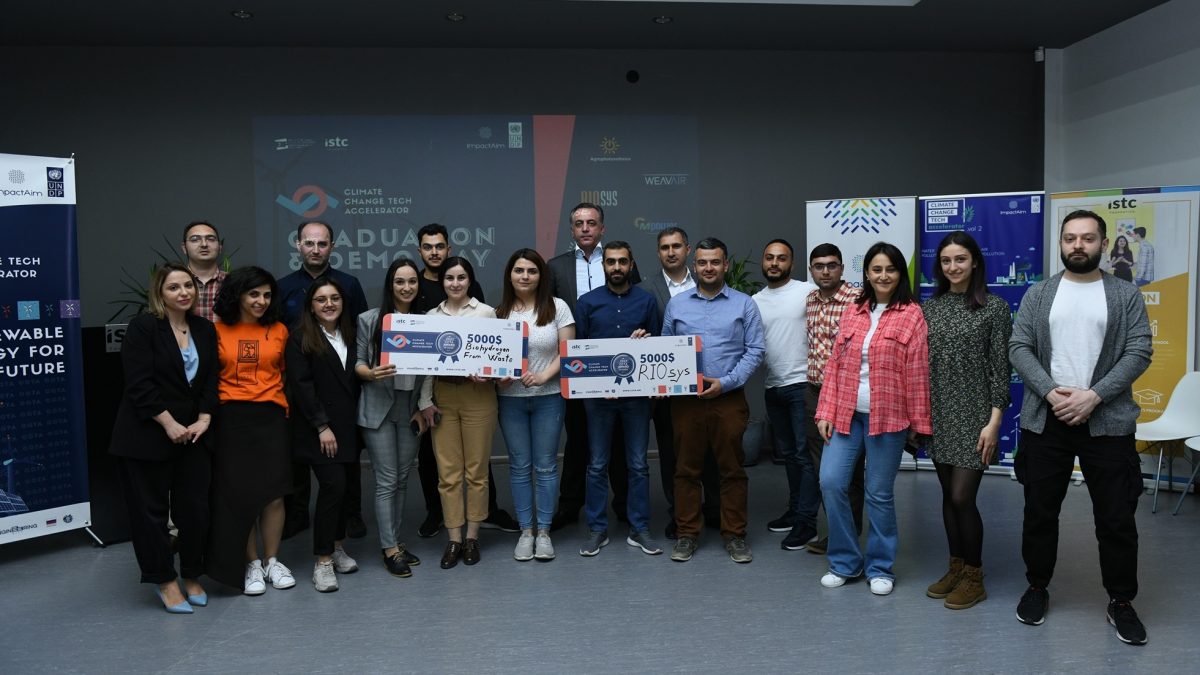 Climate Change Technology Accelerator program announces 3rd acceleration batch winners
On April 15, 7 finalist teams of the 3rd acceleration batch of Climate Change Technology Accelerator program (CCTA), implemented by UNDP ImpactAIM Accelerator in partnership with Enterprise Incubator Foundation (EIF), ISTC – Innovative Solutions and Technologies Center Foundation participated in the Demo Day.
Bagrat Yengibaryan, Director of the Enterprise Incubator Foundation, welcomed the participants and expressed hope that they gained the maximum from the project.
"This stage could be crucial for each of you. Try to apply the knowledge and skills acquired to open the next door on the path to the development of your own startups."
Areg Gevorgyan, CEO of ISTC Foundation noted that the startups participating in the program are developing solutions on Efficient Heating and Cooling Solutions, Artificial Intelligence for Energy Demand Management, Microgrids based on Renewable Energy, Hydrogen Energy, Passive and Smart Living Environments and Reduction of Losses in transmission and transformation systems.
During the event, the 2 winners of the program were announced. Each participant was awarded USD 5,000.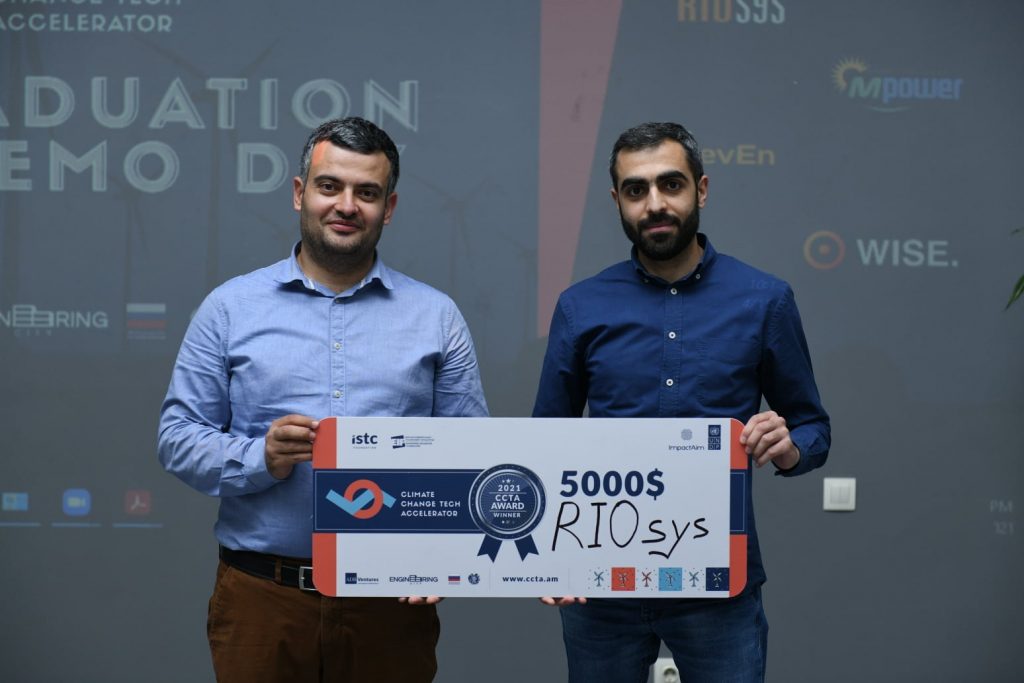 RIOsys startup presents a reconfigurable, modular input/output platform for advanced power measurement, quality analyses, industrial-grade monitoring and control of sensors as well as actuators used in power systems. Read more about it here.
Biohydrogen from Waste suggests a new technology of energy source generation, which represents hydrogen (H2) production from industrial wastes by a bacteria. Read more about it here.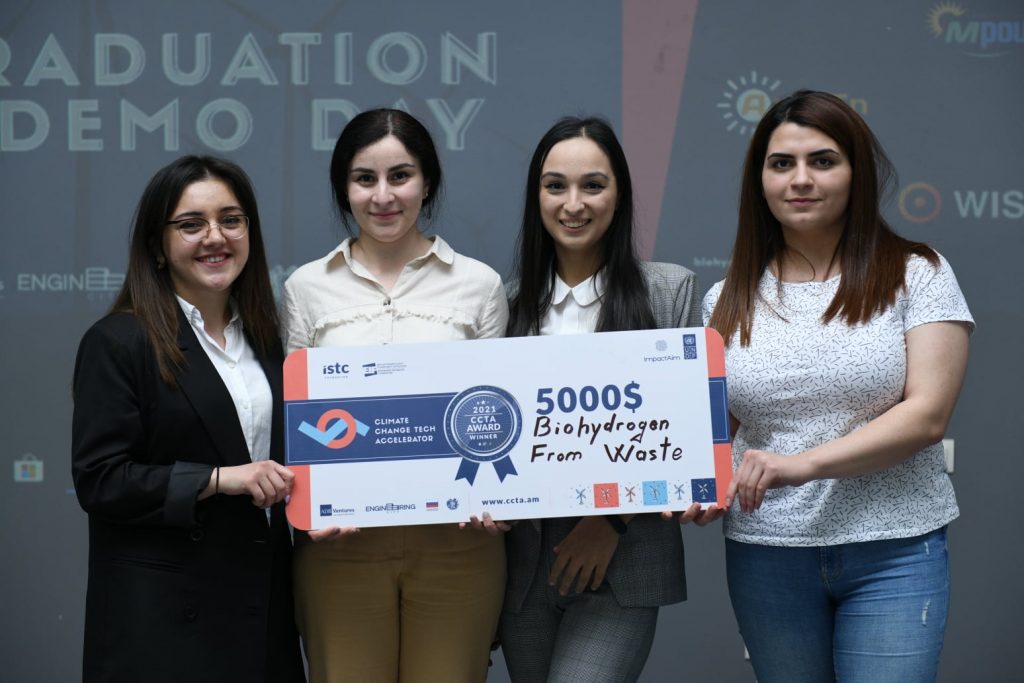 Mari Barseghyan, project manager at EIF added that the program is an exceptional opportunity for the participants to boost business development, get international mentorship and investors' attention, build a strong network, and receive financial assistance for the further development of the project.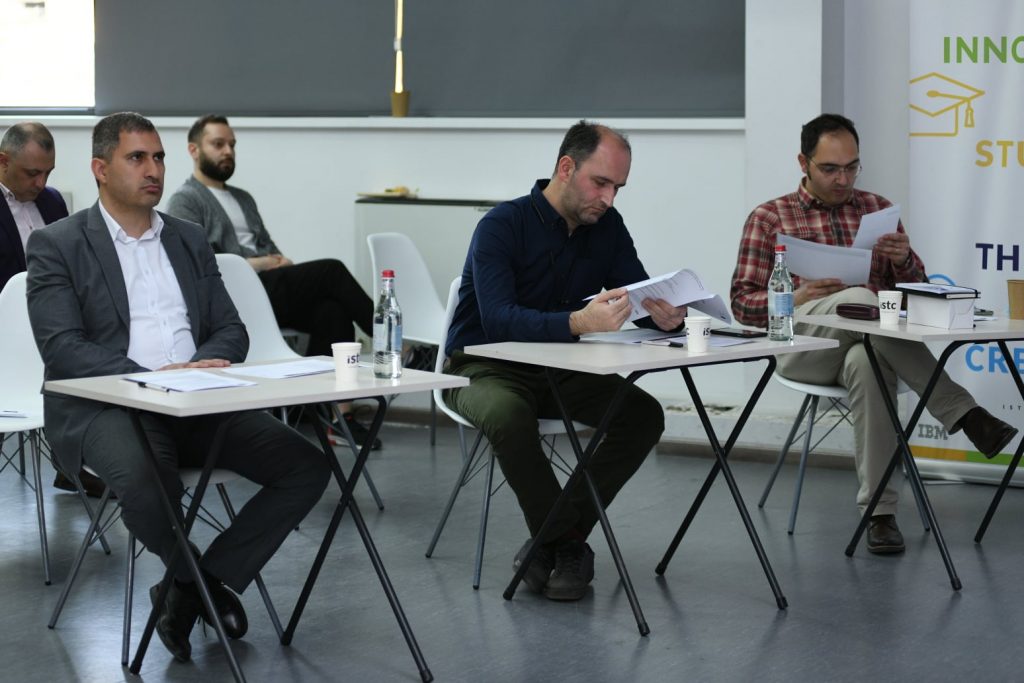 Kicked off in December 2020, Climate Change Technology Accelerator program, one of the leading accelerator programs devoted to climate change problem solutions, was working with selected startups to guide them through intensive training and mentorship. The aim of the program was to lead technology startups to become investment and market-ready.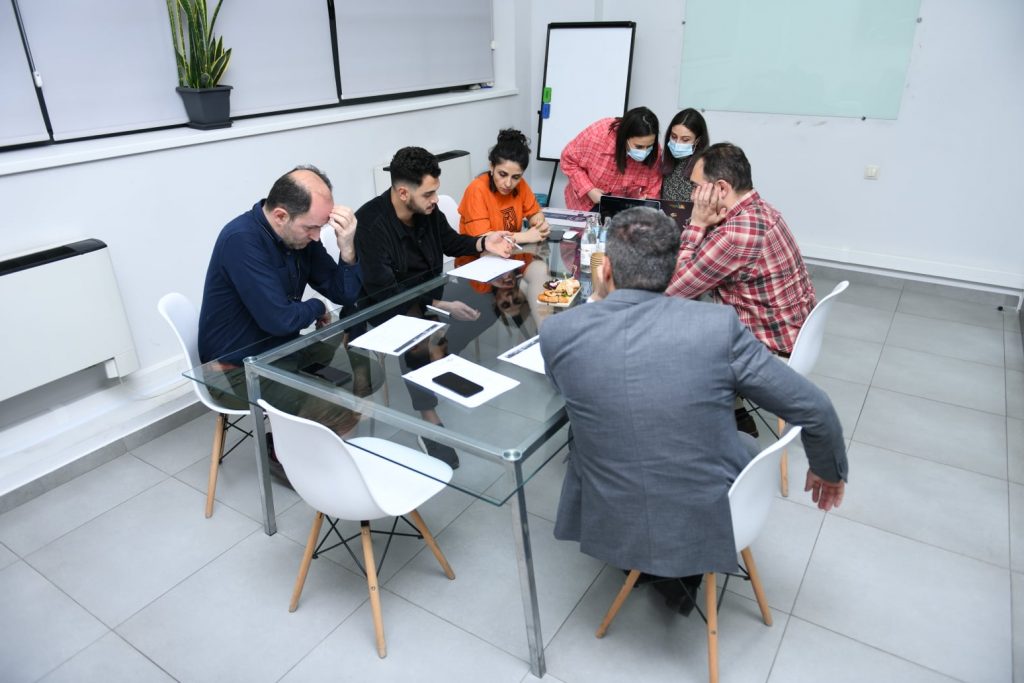 UNDP ImpactAim Climate Change Tech Accelerator is funded and run by UNDP in Armenia ImpactAim Venture Accelerator with support of UNDP Country Investment Facility, UNDP Russia Trust Fund for Development, Asian Development Bank Armenia Ventures Facility, the Ministry of Environment of the Republic of Armenia and implemented jointly with Enterprise Incubator Foundation (EIF), ISTC – Innovative Solutions and Technologies Center Foundation and Engineering City, providing infrastructure, both technical and environmental, to help startups for piloting their projects.
Tags In