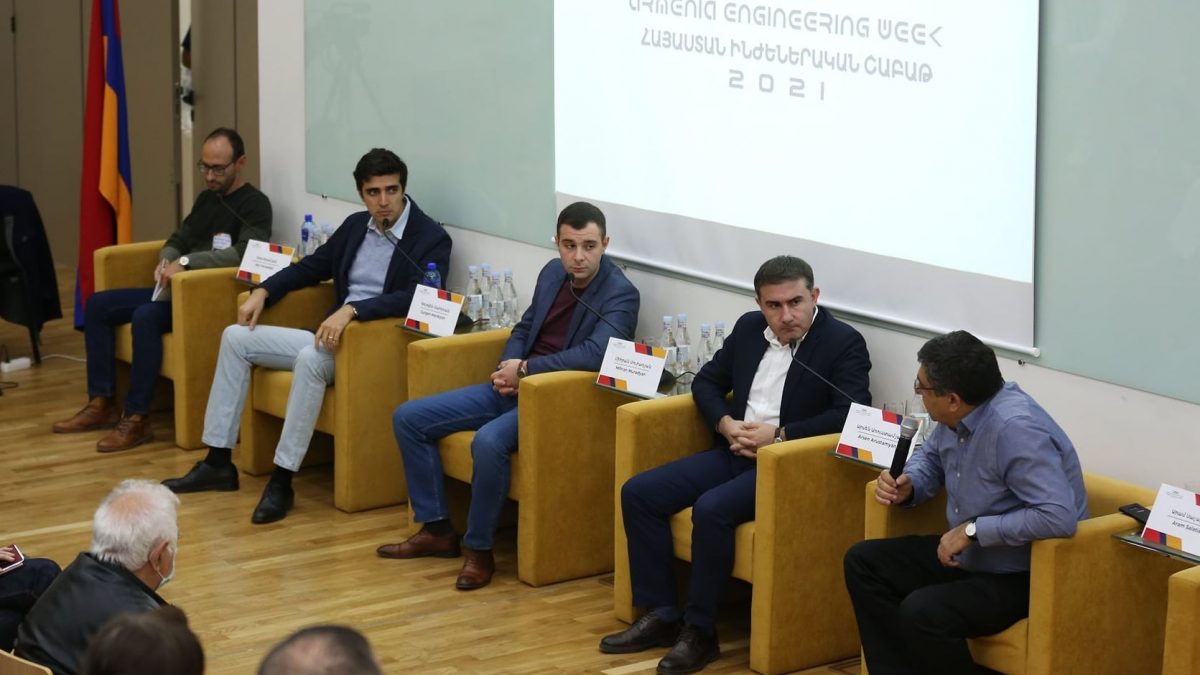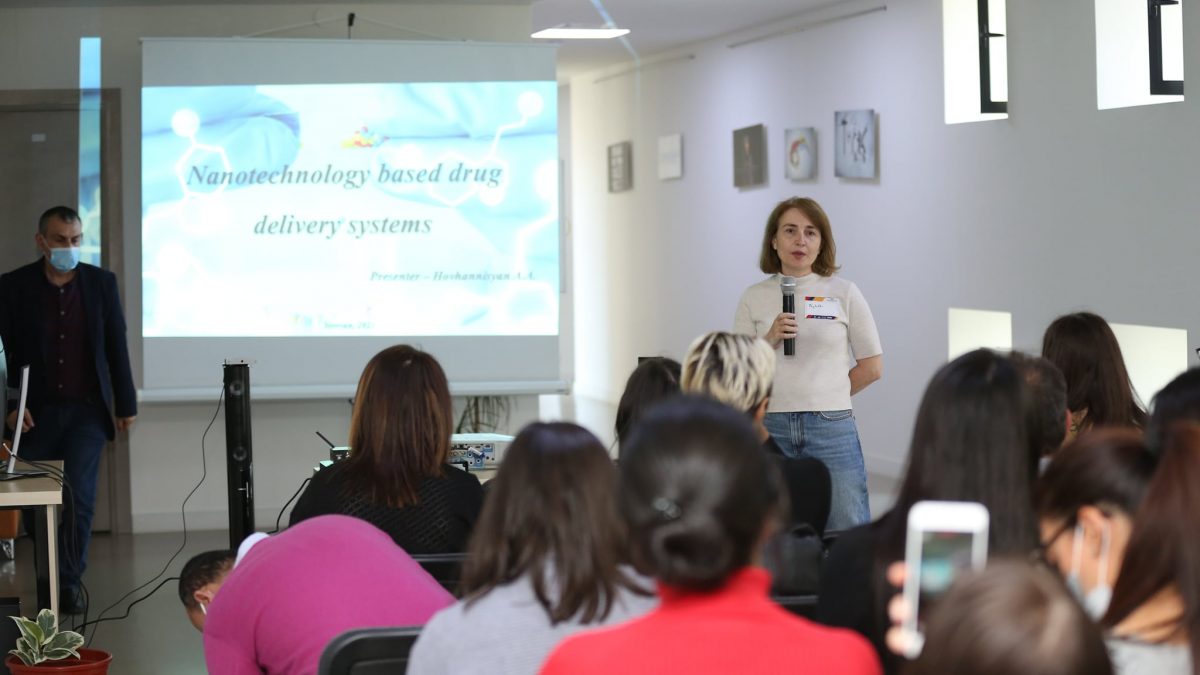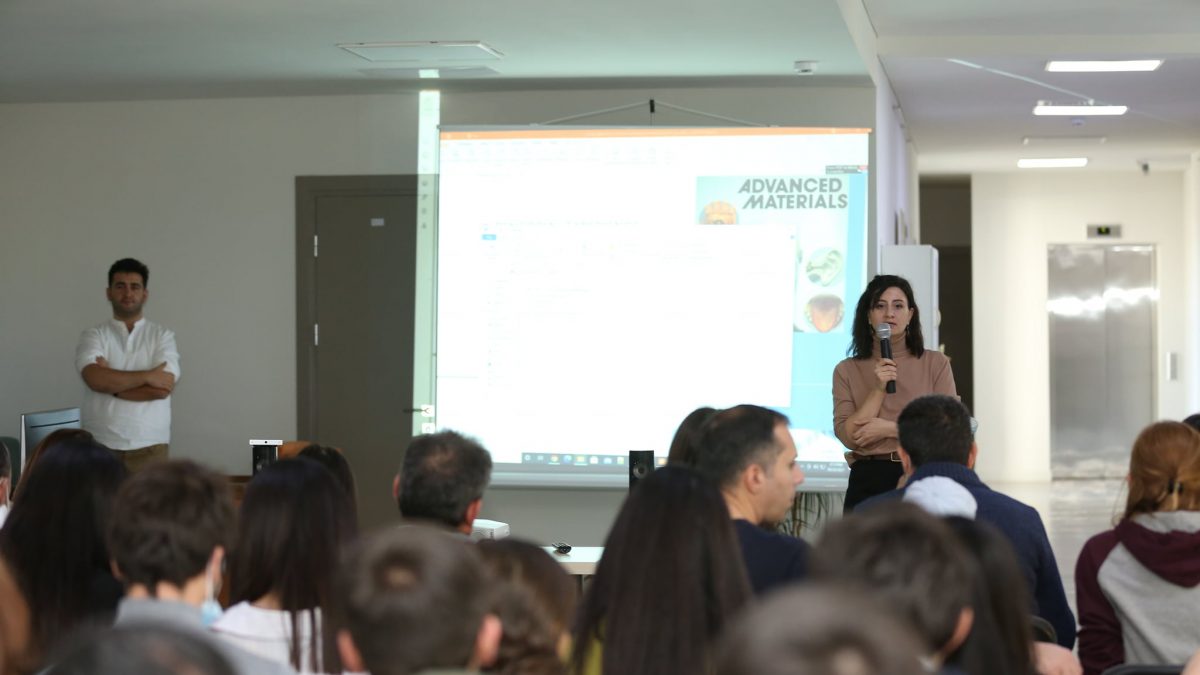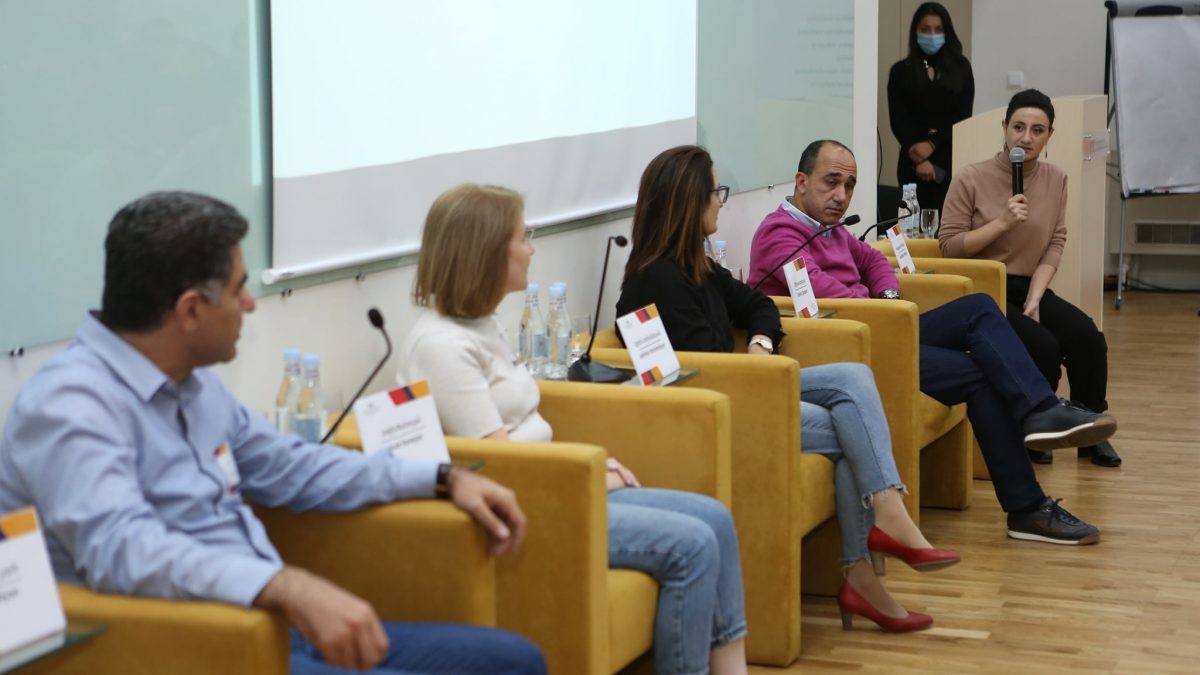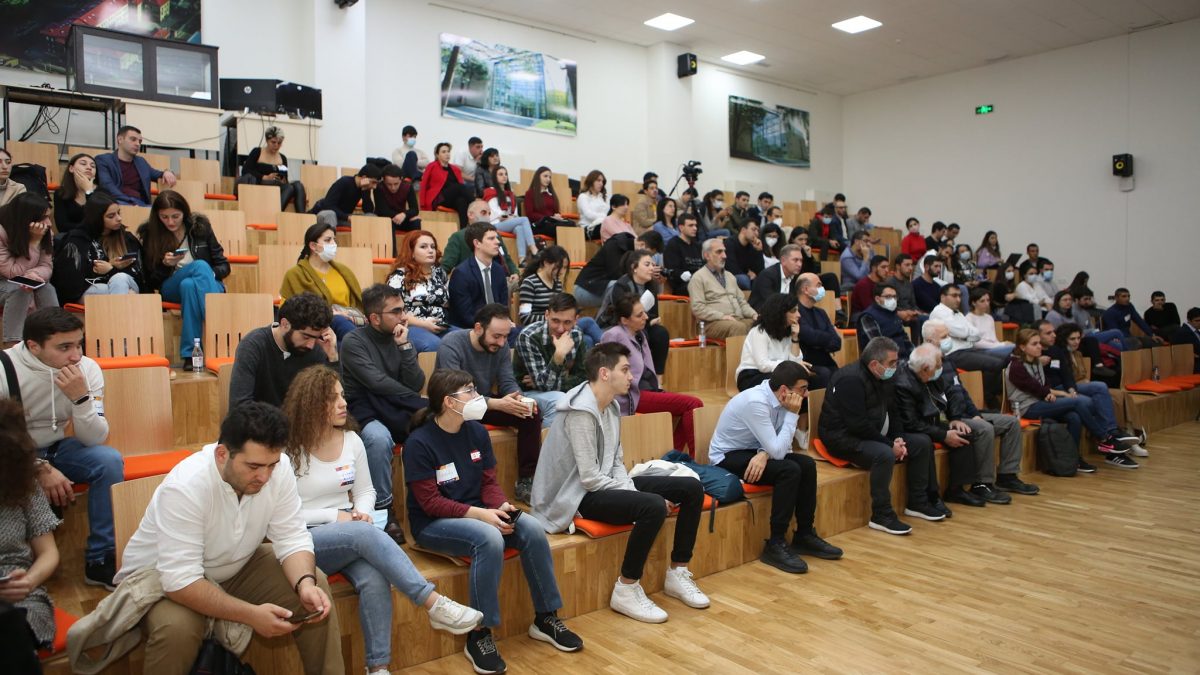 "Armenia – Engineering Week 2021" explores industry-science relations in VTC on Day 3
"Armenia – Engineering Week 2021" – the largest field-related annual gathering in the country – has completed the series of events featuring experts from Armenia's growing engineering sector. You can check out the highlights of Day 1 and Day 2 here.
Day 3 welcomed participants and guests at the Vanadzor Technology Center on October 23.
The speakers represented their vision about the future of Armenia's engineering sector. EIF Director Bagrat Yengibaryan has highlighted that given its history in engineering, Vanadzor has an important role to play in the development of Armenia's provinces. "Development of a promising sector is especially important after the war, as it ensures jobs and financial security and stability for the people," he said. The EIF Director also addressed special thanks to the Engineering Week partner PMI Science for showing that it is possible to make complex scientific solutions in Armenia.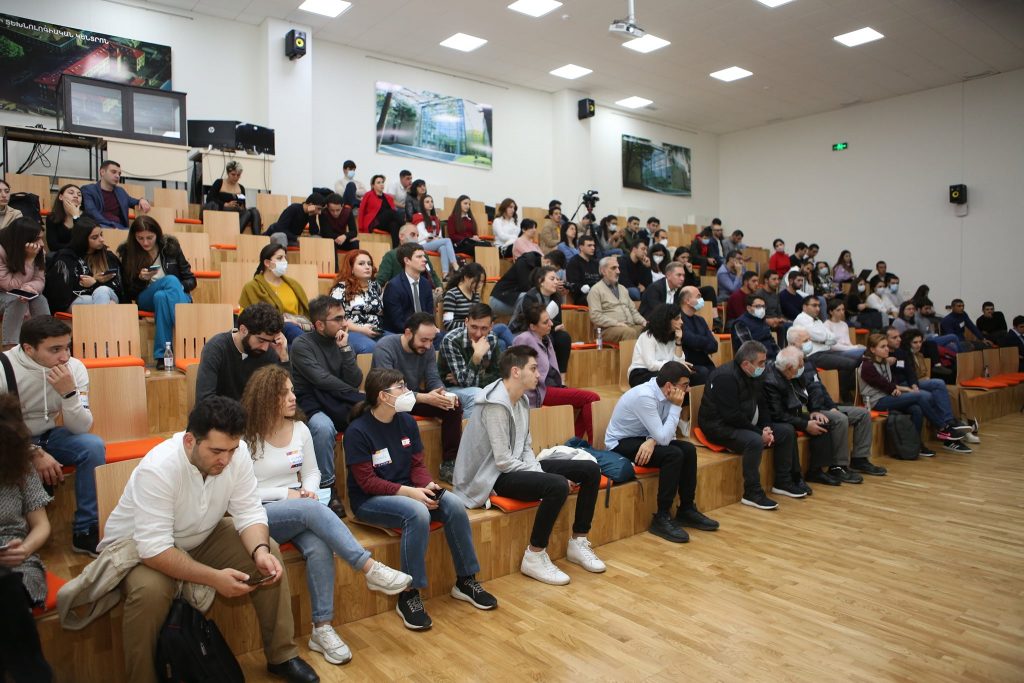 "We aim for consistent, continuous, systematic development of the province and Armenia," said PMI Science R&D Center representative Ofelia Sargsyan following Bagrat Yengibaryan's remarks. "Despite the pandemic, many people have showed up to this event, demonstrating Armenia's resolution to rebuild and advance."
Engineering Association President Aram Salatian put forward the idea of a Factory City. "Software has developed a lot in Armenia, so has engineering, and the next step is high-tech manufacturing. What factories need is a holistic approach and employees with good professional education. We have an Engineering City, which is producing ideas that cannot be implemented there, so now, we need a Factory City. Together, they will form a powerful accelerator," he said.
Executive Director of the Union of Employers of ICT, Eduard Musaelyan has noted that while Armenia's scientific potential is becoming more visible to the world, there is a lot of untapped potential in the provinces. "The Engineering Week is a big part of this development," he added. "In addition to gathering us all for strategic discussions, this event is a wonderful place for the field actors to network."
Managing Director of ToughBuild Patvakan Hakhikyan too pointed out that Vanadzor used to host factories that both contributed to its overall development and encouraged education in engineering among the local population. "Factories are a source of jobs," he said, "It is imperative that we ensure proper training for the specialist that are going to work at them."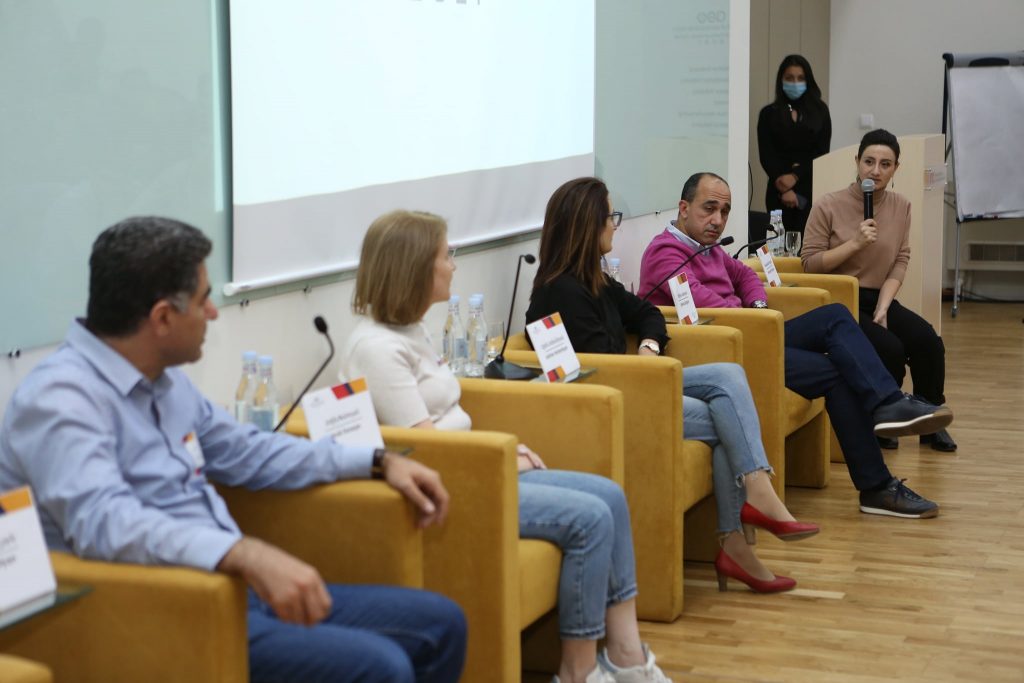 In addition to the discussions at Vanadzor Technology Center, within the framework of "Armenia – Engineering Week 2021" was hold "Science Incubation: engineering new opportunities" seminar, organized by PMI Science.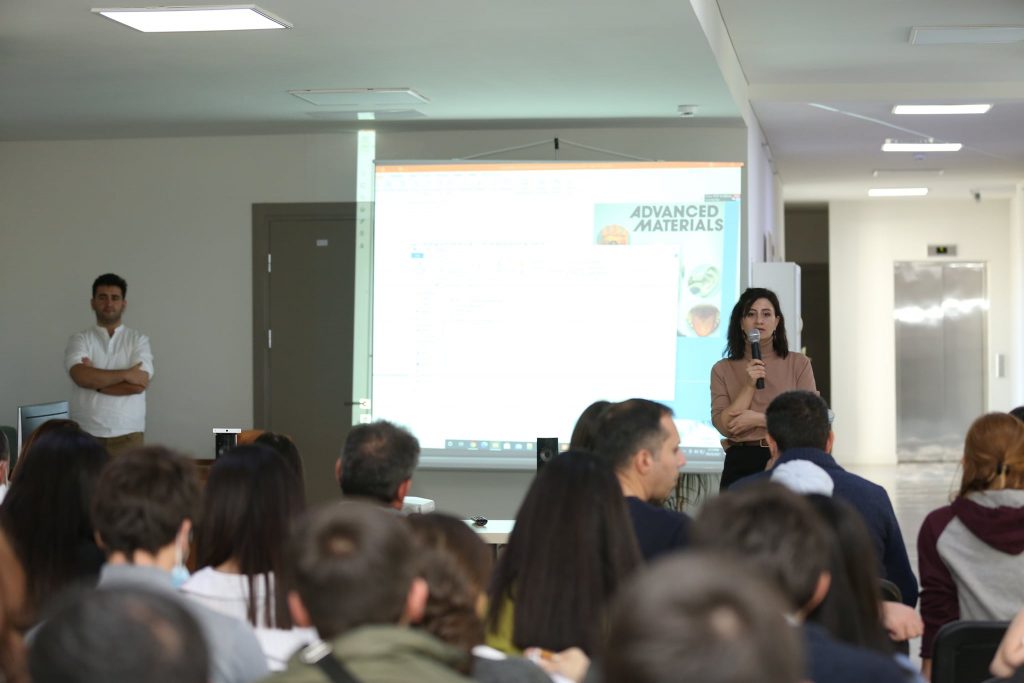 The Engineering Week is implemented jointly by the Ministry of High-Tech Industry of Armenia, the Engineering Association, and the Enterprise Incubator Foundation (EIF). The main partner of the Engineering Week is PMI Science.
Other partners of the series of events are National Instruments (NI), Engineering City (EC), Vanadzor Technology Center (VTC), Gyumri Technology Center (GTC), the "CyHub Armenia" cybersecurity initiative (CyHub), Microsoft Innovation Center (MIC), Innovative Solutions and Technologies Center (ISTC), Armenian-Indian Center for Excellence in ICT,  the Union of Employers of ICT (UEICT), and the "EU for Business" initiative.
Day 1 of the Engineering Week 2021 focused on the vision of advancing from high-tech engineering to high-tech manufacturing and culminated with a trilateral MoU on cooperation in vocational education, signed by EIF, the Engineering Association, and the National Centre for VET Development (MKUZAK). On Day 2, guests and participants had a look at the latest engineering achievements by Armenians, all exhibited in the Engineering City. You can read about the first two days of the Engineering Week 2021 here and here.