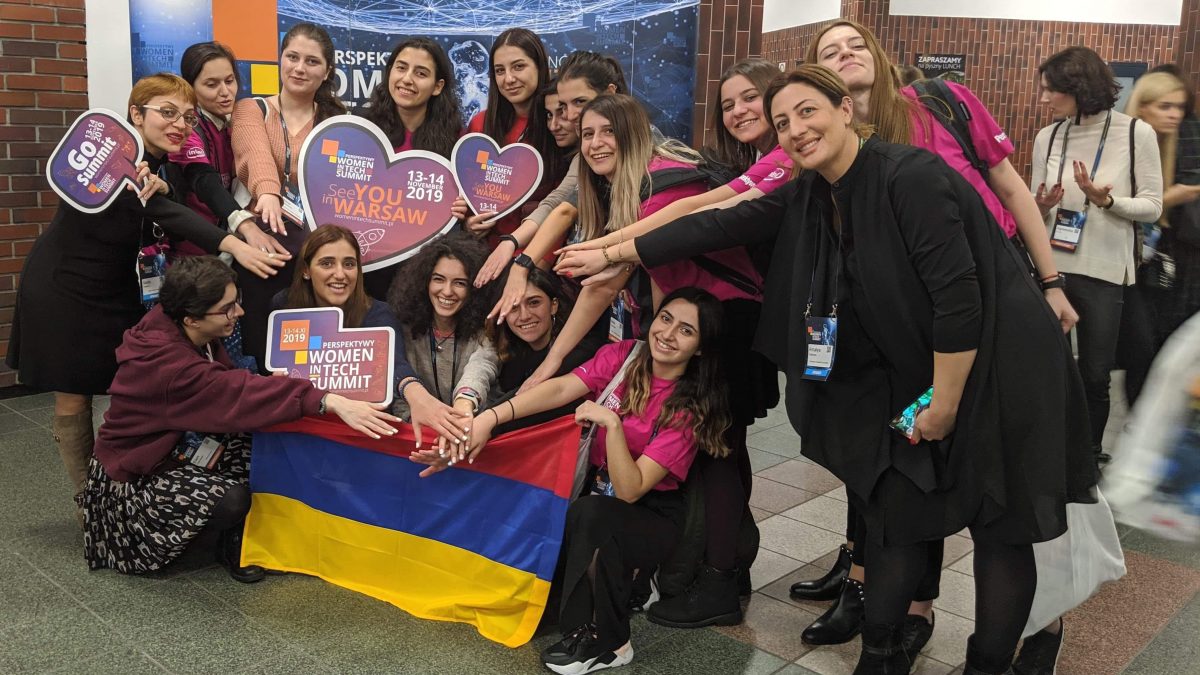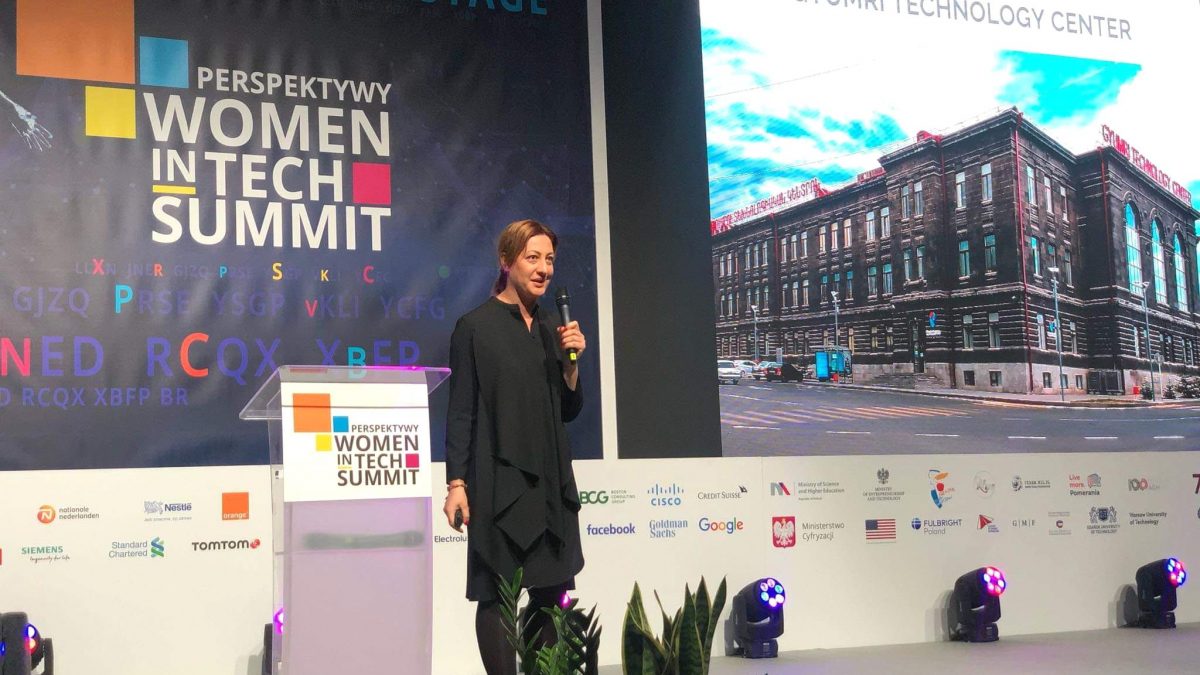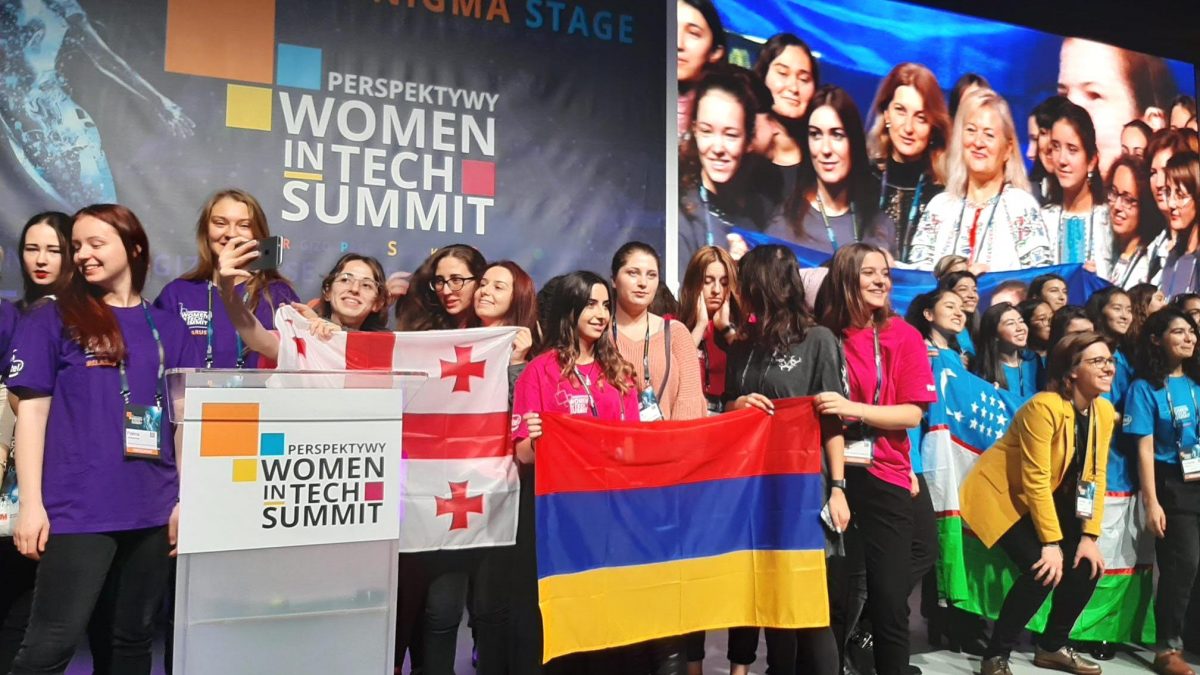 Armenian delegation took part in Perspektywy Women in Tech Summit 2019 
Perspektywy Women in Tech Summit 2019 was held in Warsaw on November 13-14 with the participation of the Armenian delegation, consisted of representatives of Enterprise Incubator Foundation, Girls in Tech initiative and 15 women students from different tech institutions of Armenia. 
Amalya Yeghoyan, Business Development Manager of EIF, who was an invited speaker, delivered a speech at the opening part of the Summit. She talked about the possibilities of building a technological bridge between Armenia and Poland and informed how the Armenian tech ecosystem is being developed with the help of EIF programs. Amalya Yeghoyan also stated that the women involvement in Armenia's technological sector is around 30%, which is the highest rate in the world. 
"The visit to Poland was very important for what I am grateful to the Embassy of Armenia to Poland and the Embassy of Poland to Armenia and both ambassadors. I am hopeful that the success story of Fujitsu Poland and GTC-based IT Space company cooperation will help us attract many new partners and clients," she noted. 
GTC-based IT Space and Blue Idea work on a joint project with Fujitsu Group
In the framework of the visit to Poland, Amalya Yeghoyan had a number of business meetings, including meetings with the vice-mayor of Rzeszów, the representatives of Fujitsu Poland and Urban Lab. Further cooperation possibilities were discussed particularly with GTC, as well as an agreement was reached to organize a visit to Armenia and get acquainted with local tech companies.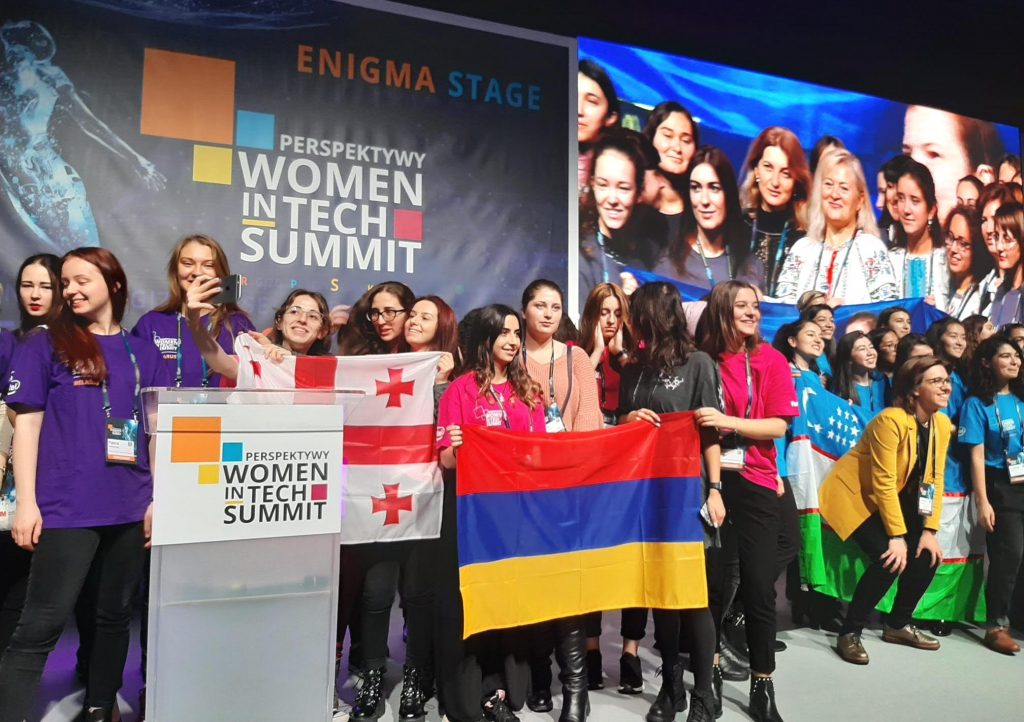 Let us add that EIF started its cooperation with Polish companies in 2017, thanks to the Business Armenia representative Łukasz Walerjan. Two companies found by Walerjan – Blue Idea and Run IT in Armenia brand are encouraging Poland-based tech companies to cooperate with Armenian partners. As a result, the cooperation of Fujitsu Poland and GTC-based IT Space company became possible. With the view of the future, there is a possibility of opening a representative office of Fujitsu in Armenia.